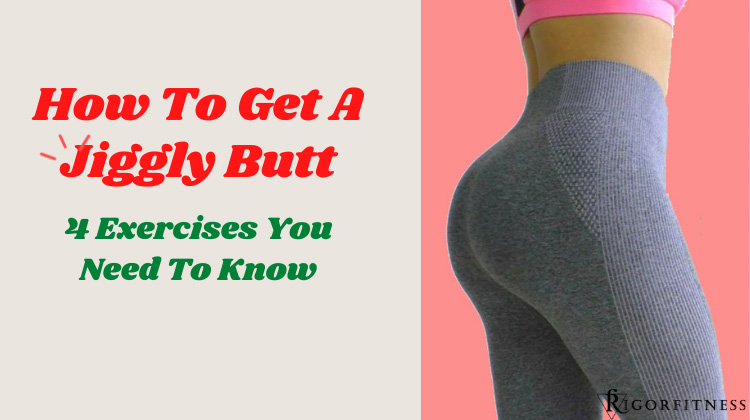 Can't fit well in those jeans? Want to impress people at the beach with your well-toned glutes but don't know where to start? Worry no more because you have come to the right place. If you have no idea how to get a jiggly butt just, do read on because for this article, I will be sharing with you all the butt basics that you need to know as well as a couple of butt exercises that I guarantee will help you end up with the butt that you want.
By the end of this article, you will have enough fitness knowledge to go and get started on sculpting that butt.
Knowing Your Butt
Before we get into how you can significantly improve the muscle tone of your butt, I thought it would be best to talk about the different parts of your butt first. After all, knowing the different parts of you can be helpful when it comes to choosing certain exercises that target specific muscle groups.
These three major muscles make up your butt: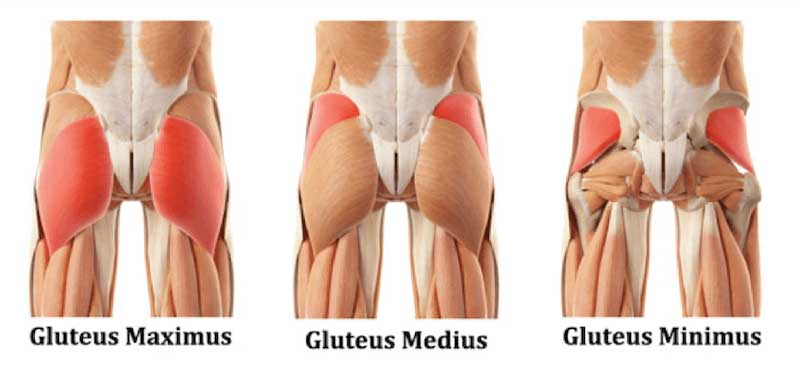 Gluteus Maximus
The gluteus maximus is the largest muscle in your butt. It's the slab of muscle in your butt cheeks. The main purpose of the gluteus maximus is to help extend the upper leg. Try moving your thighs backward or try slowly rising from a squat dip. You will feel your gluteus maximus contract as you do so.
Gluteus Medius
Your gluteus medius also referred to as the G-med, is the muscle in your butt found near your hip joint. This muscle is also located at the sides of your butt, acting as obliques that run down to the front of the lateral surface of the trochanter.
Gluteus Minimus
The gluteus minimus, also known as the G-min, can be found at the outer surface of the ilium between your anterior and inferior gluteal lines. It has a similar function to that of the gluteus medius, which is to help the knee extend. This muscle also helps stabilize your legs and rotate your thighs.
Butt Exercises You Should Skip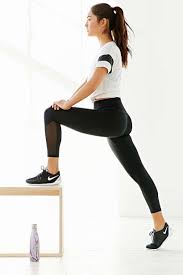 There are plenty of butt exercises out there that you can try, but not all give equal results. Some of the butt exercises are great to start off with, but we don't recommend that you stick to them if you want to get a jiggly butt faster.
The leg press is a butt exercise you'll do well, for sure. It's perfect for beginners, but it doesn't quite maximize your glute muscles, as well as other butt exercises, do. Another exercise you may want to skip is squats. I know you must think that squats are the last booty-building exercise that you'd want to skip.
The truth is, regular squats don't just cut it when it comes to efficiency and progress. However, if you do squat variations including the jumping squat, which was proven to be highly effective in building butt muscles, you'll be able to get that jiggly butt much faster.
How To Get A Jiggly Butt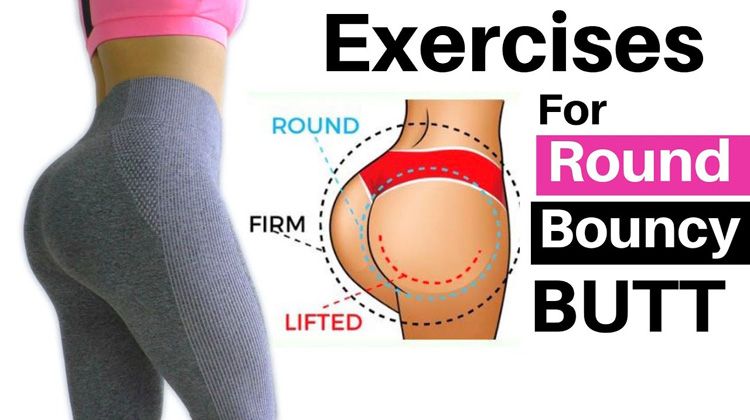 To get yourself a nice toned butt that you can flaunt with confidence, you will have to do a couple of workouts every other day. Here are some of the most effective butt exercises you can try today:
Workout Shoes
You can get yourself a nice pair of workout shoes from your local shoe store or sports store for a couple of bucks. When it comes to choosing shoes for workouts, don't hesitate to spend a little more money than usual. High-end brands usually offer features that are very much worth every cent. If I have to make a suggestion, go with shoes with non-slip soles to avoid unnecessary injuries while working out. You may also want to get shoes with a nice ventilation design to keep your feet cool during workout.
Workout Clothes
Though getting new workout clothes can be awesome, they aren't necessary. You'll do fine with any clothing as long as you can move freely and comfortably in it. But if you want to wear the best type of clothes for workouts, choose something that's a bit fit and not loose. Loose clothes tend to be flappy and therefore distracting.
Exercise Mat
You will need a nice clean exercise mat or yoga mat for some of the exercises that I'll show you. Exercise mats are readily available at any sports store. Please refrain from substituting exercise mats with the first thing you can grab from your laundry. You want non-slip fabrics to prevent unfavorable slip accidents during workouts. Also, you want a clean one and not an item from the laundry which may already be bacteria-ridden.
Time
To get a nice toned butt, allocate at least 30 minutes a day for these exercises. The more time you put into your workouts, the less time it will take to see the results. If you can't squeeze in 30 minutes for workouts, you can always spread out these exercises throughout the day. Do a couple of sets in the morning, and the rest of the sets in the evening.
What You Should Do
Prepare Your Workout Space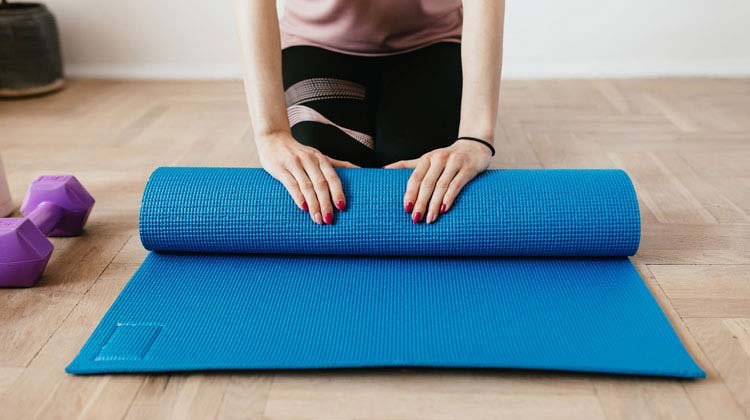 Get your exercise mat and spread it out on a leveled flooring. Make sure that you have enough room to fully extend all your limbs. These exercises may require you to be agile, so make sure you won't be hitting another person or an object during a workout.
Step 1: The Single-Leg Glute Bridge
Lie on your exercise mat and make sure that your back is completely flat against the floor. Bend your knees and place your feet at a hip distance while making sure that the soles of your feet are flat on the floor. Extend one leg towards the ceiling by pushing your hips up as high as you can while you squeeze your glutes. Bring your leg down and repeat the process with your other leg. Note that you shouldn't let your glutes touch the ground. Do as many reps as you can.
Step 2: The Bear Plank Leg Lift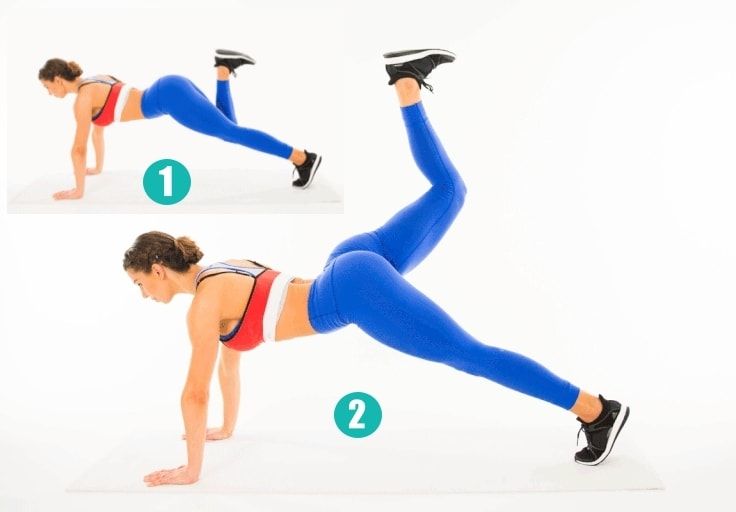 Once done with the single-leg Glute Bridge, turn over and get into the plank position. The proper plank position should have your shoulders directly on top of your wrists. Once you are in the planking position, lift one leg while your knee is bent 90 degrees.
Your goal is to bring your heel towards your butt and up the ceiling as high as you can. After lifting your leg, bring it back down and repeat the process using your other leg. You can do as many reps as you can.
Step 3: The Heel-Lifted Sumo Squat
Set your exercise mat aside and make sure there's nothing on the floor you might accidentally step on. Once your workout area is all set, stand up straight and place your feet at shoulder distance with your toes pointing outward. Lift one of your heels and do a squat by lowering your butt toward the floor.
Make sure that your knees don't go past your toes. Bring yourself back up by pressing into your heel that is flat against the floor. Repeat the process by lifting your other heel. Feel free to do as many reps as you can.
Step 4: The Squat Jumps
While standing up straight, place your feet at a hip distance while keeping knees slightly bent. Once you are in position, do a squat until your knees bend at 90 degrees; and then jump as high as you can coming from the squat position with your legs fully extended. As you land back on your feet, directly go for another squat and repeat the process for as many times as you can.
Pro Tips to Get a Jiggly Butt
Build Muscles With Protein
If you want to increase muscle growth in your body, add more protein to your diet. Eating lean meats such as chicken, turkey, fish, or beef can help your body burn calories and build muscles in no time. Incorporate an appropriate protein shake into your diet after your workouts for the best results.
Maximize Muscle Growth
One common mistake a lot of people commit is overworking their muscles by doing strenuous workouts every day. To improve muscle growth and to avoid strained muscles, you should take a break from working out every other day. Doing so will allow your muscles to rest and to naturally grow.
Lear more about how to get rid of hip dips
Final Thought
Getting a well-sculpted butt requires a lot of hard work, determination, and time. If you want to get a nice jiggly butt that you can confidently flaunt, get started as soon as you can! Try out these workable butt workouts such as the squat jumps, heel-lifted sumo squat, bear plank leg lift, and the single-leg glute bridge.
Moreover, ​if you're looking for a jiggly booty, check out this comprehensive guide from femniqe.com.
If you liked this article, please go ahead and share it! And if you'd like to know more about other exercises, leave us your messages in the comments below. Have a fun and safe workout!
read more about how to get a bigger waist