Gym workouts can be tedious and hectic for people with years and years of training. Workouts on the Beach can be an excellent alternative to the gym and home workouts. Beach serves as a recreational and fitness spot for you and your family. It can be a perfect place for group workouts with family and friends. One can plan to go to the Beach having essential tools like drinking water, essential food items, and a beach cabana. Beaches have a layer of soft sand and wet sand, which serve as a floor to absorb shock, prevent post-workout injuries, and more strength. Beach workouts are gaining public interest as they combine recreational and fitness.
Lean body mass
Running on the Beach requires extra strength than on the hard surface as wet sand is more buoyant. Soft sand on the Beach requires more effort and thus boosts muscle mass. Lean body mass increases by mixing cardio and strength training. Runners should prefer soft sand to increase lean body mass.
Increase Muscle Mass
Utilizing various strength training regimes can increase muscle formation and muscle mass in the body. The ratio of muscle to fat increases by doing strength training exercises such as squats, deadlifts, pushups, and sit-ups.
Increased strength and agility
Beach exercises like high knees and lateral plyometric jumps can increase strength and agility. Sand is a slightly unstable surface, which means your core muscles work harder to help you maintain your balance," says Robin M. Gillespie, a personal trainer based in Philadelphia.
Increased strength and agility enable athletes and runners to boost their stamina,
Running in water
In hot weather, runners prefer beach sessions for their training. The runners are advised to run in water to achieve more strength and agility. Water level up to the thighs provides increased resistance and thus requires greater force to propel the body.
Here are some other benefits of working out on the Beach.
Sand on the Beach is soft, giving more resistance while propelling the body forward. Sand absorbs extra shock, and reaction force is delayed; thus, it provides an extra cushion to avoid injuries. Water on the Beach offers a cooling medium for workouts during summer. It adds resistive force to boost muscle strengthening and agility. Water is also a medium for various aerobic exercises such as swimming and boating.
Running on the Beach can strengthen the leg muscle as it requires more effort to run on the sand than on a hard floor. The reason for this is the extra absorbing capacity of the sand, and the delayed reaction force by the sand enables runners to exert additional pressure to propel their bodies forward.
Calisthenic workouts and bodyweight training need more space. Calisthenic activities are more common at the beach sites as calisthenic training needs wide open space with almost minimum equipment.
Possible exercises to do at Beach
Squat jumps
Squat jumps are a polymeric workout that activates glute muscles, quadricep muscle of the thigh, and hip flexors.
Walking lunges
Walking lunges are popular amongst runners, and it activates the hamstring muscle of the thigh, calves, and glutes. It has also started smaller muscles of the knee joint. It improves balance and stamina. Walking lunges can bring some tires.
Jumping jacks
Jumping jacks is an excellent workout for cardio as well as muscle training. It benefits both the muscles of the calves and thigh. It activates glute muscles as well.
Sprints
Sprints are the most frequent exercise on the Beach as it increases the red muscle fibers and activates calves, glutes, thighs, and hamstring muscles. The sprinting can vary depending on the person's agility and flexibility. Powerful sprints boost stamina and increase agility.
Sand Bucket deadlifts
An excellent exercise at Beach can be deadlifts holding a bucket full of sand. The deadlifts activate glutes, latissimus, hamstrings, and thigh muscles. The deadlifts are compound exercises that increase overall stability and strength.
Pushups
One can perform simple pushups and shoulder touch pushups on the Beach. Adding pushups in the workout can build chest muscles, i.e., pectoralis major. Pushups can also activate back muscles such as the trapezius.
Group Workout on the Beach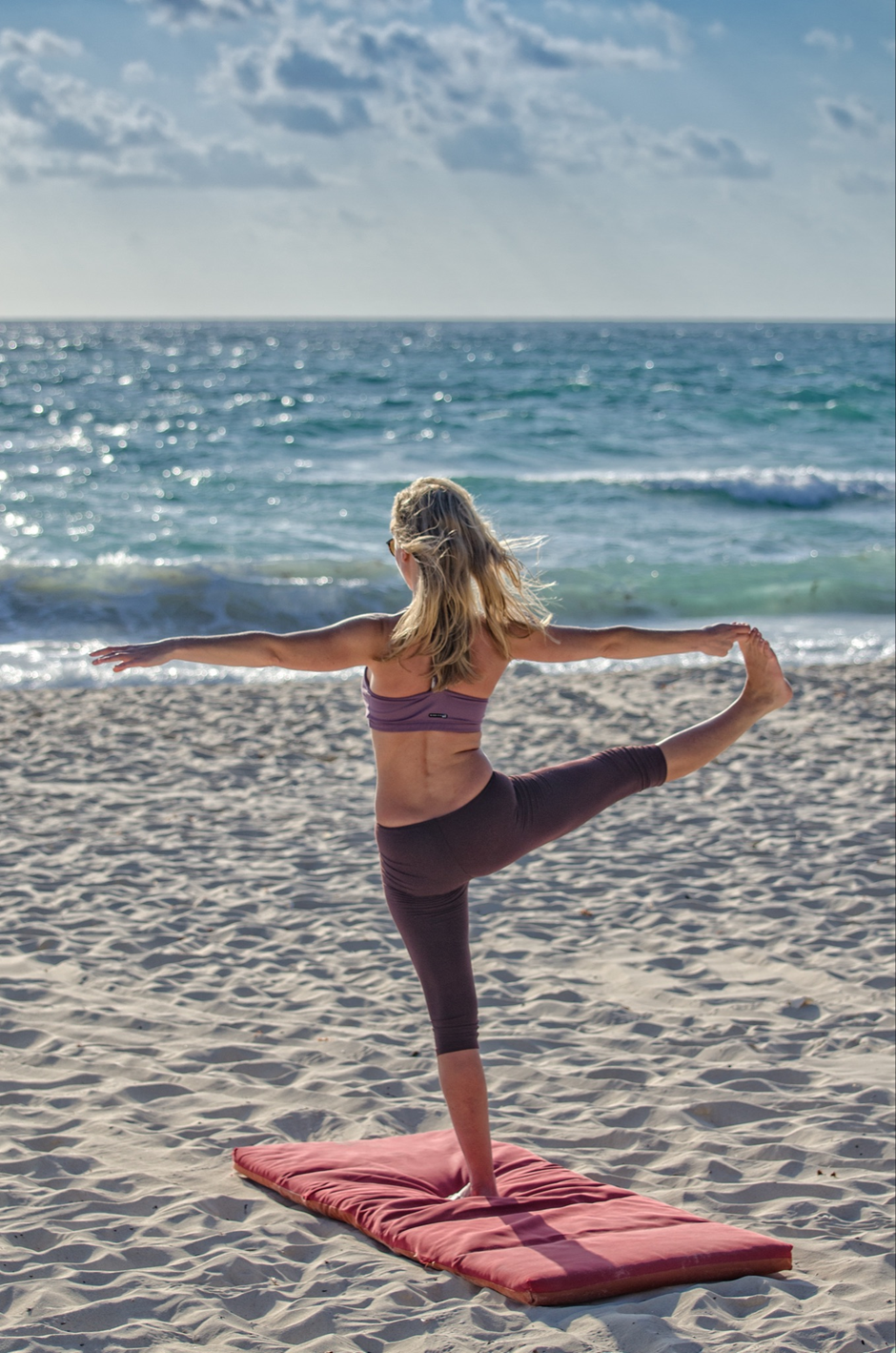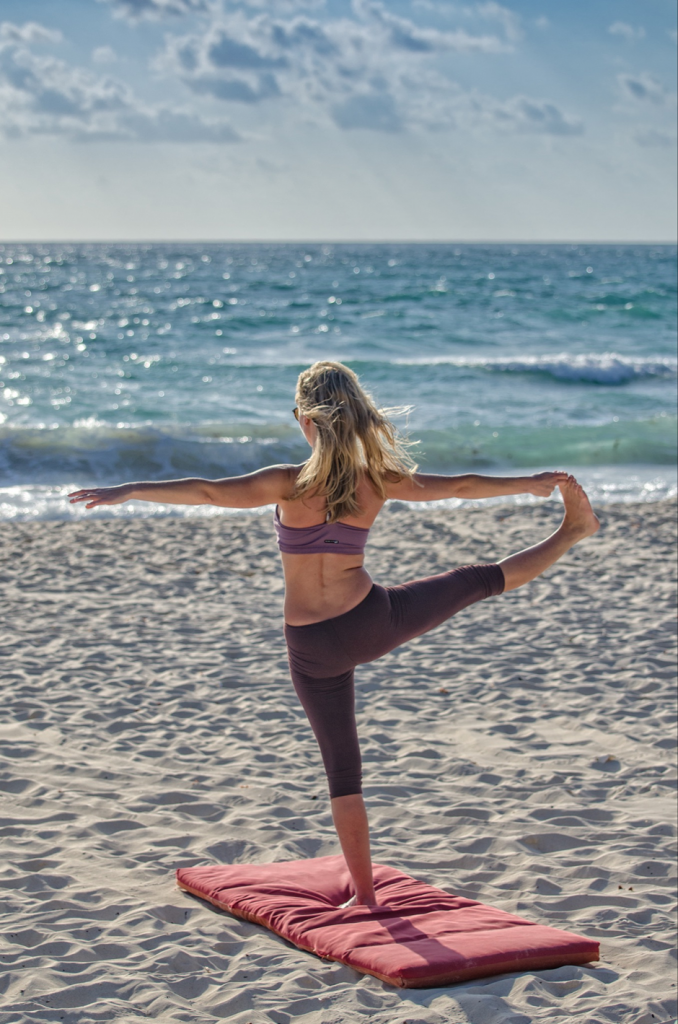 Group workouts and boot camps require spacious places to work out in large groups. Family workouts can also be planned on the Beach. Family workouts should be fun and less tedious than individual workouts, as not all family members are workout freaks. Beach workouts are an excellent way to spend time with family and stay fit together. After a workout, you can spend time with your family in a pop up beach tent to spend the rest of the day comfortably.
Yoga on the beach
Yoga is a form of stretching to increase flexibility as well as achieve mind goals. A group of people can perform yoga to make it exciting and fun. Beach is a beautiful place to do yoga as it is peaceful and calm. Yoga can be completed in Beach tents and a beach cabana. The benefits of yoga are
Controlled breathing in yoga relief tension and anxiety
Yoga poses allow the yogi to sit and focus on the surroundings to increase both physical and mental strength
It increases blood supply to the body, especially to the brain, to supply fresh oxygen.
yoga alleviates tenderness and body ache as it involves stretching
Yoga improves flexibility and thus preventing muscle and bone injury
Precautions
Beach workouts are great, but here are some precautions before going to the beach.
Planning
People need to plan beach workouts properly as beaches lack the infrastructure to rest after the training. Keep everything these things in your bag pack
First aid box
Water bottle
safety kit
Beach Cabana
Beach tent
Avoid direct sunlight
Beach is an open place without trees and shadows. Sunlight comes directly to the naked body and can cause skin diseases, sunburn, and skin carcinoma. The UV rays in the sunlight can damage the eyes and skin. Direct sunlight can be avoided by carrying a beach tent with you. It protects you from UV radiation and direct sunlight. You can apply sunblock creams as well.