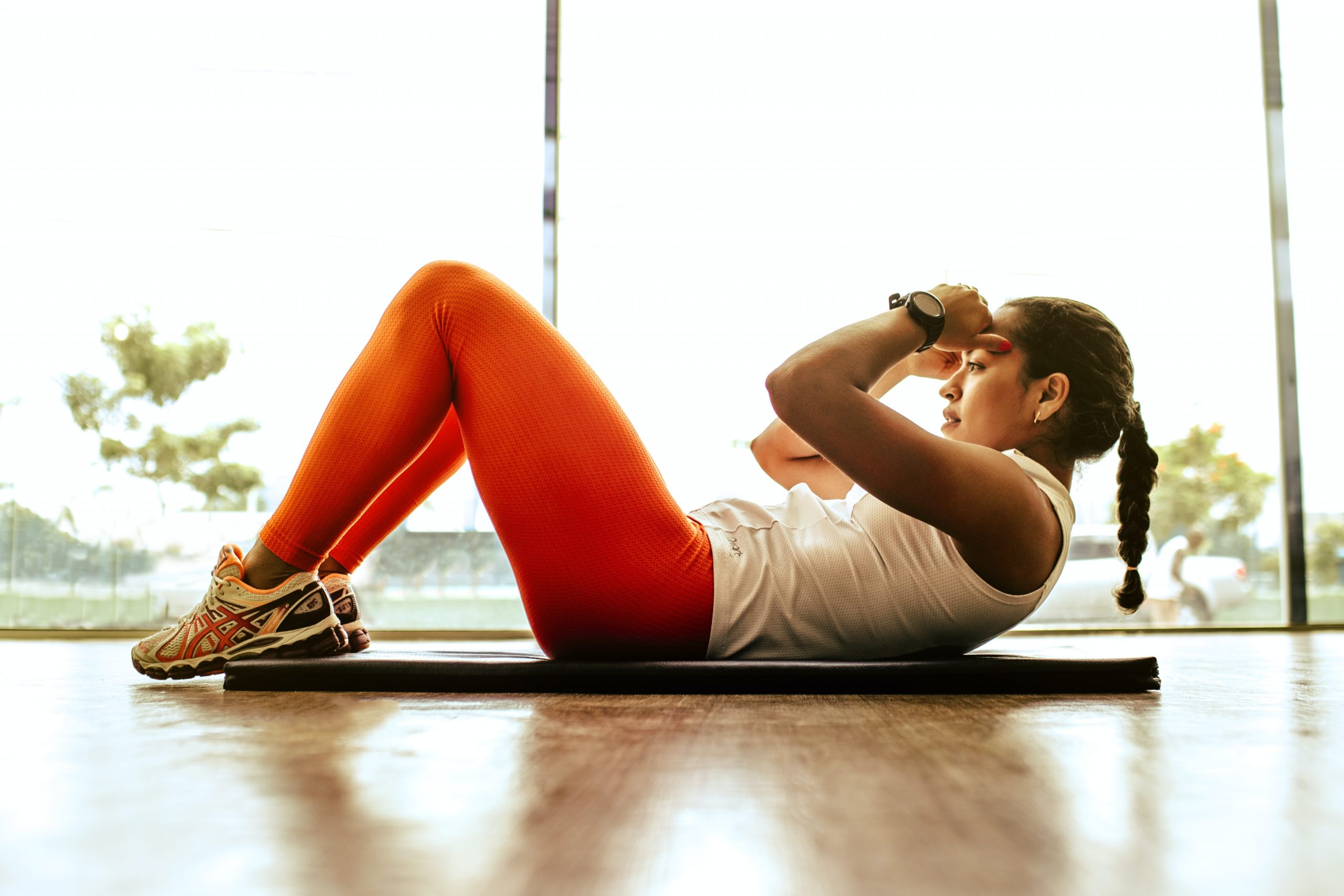 Undeniably, you fully understand the importance of regular exercises. And you make the necessary plans to shed off that extra weight that the birth of your child added.
But then, a few days down the road, it begins to feel so dull, perhaps due to the repetitive nature of the exercises you're doing or due to the fact you're all alone. Instead of quitting, there are ways to spice up your workout sessions and get going for months and years. Here you go!
Enroll In Workout Challenges
You're a social being, just like all humans are. As such, knowing there are scores of other people doing the same thing you're doing gives you the motivation to go on and exceed your self-expectations.
One way to team up with a community of fitness enthusiasts is by enrolling in workout challenges. This doesn't necessarily mean you have to present yourself at some fitness center in town physically. If that fits your schedule, well and good, go for it.
But there are practical self-paced workout challenges you can find online, either web-based or app-based. Usually, expert trainers record video workout instructions that you can follow along in real-time. This is just as real as working out with your best friend. You can try this out at the comfort of your home and figure out what difference it makes.
Go Outdoors
Don't always confine yourself indoors. On top of your at-home workout sessions, consider venturing into outdoor activities that keep you fit. Try cycling, volleyball, swimming, hiking, surfing, sailing, rock climbing, and kayaking.
Being out there in nature is very exciting, relaxing, and therapeutic. You won't feel as if it's a burden. It feels like just another favorite hobby. You'll always long for more outdoor sessions once you get started.
Dance Out Your Exercise
Music has the power to boost the lowest moods. You'd want to do your exercises in sync with relevant music. So, create a playlist of happy-go-lucky songs that last a total of about 30 minutes, or as long as your typical workout sessions last.
Consider selecting those with tempos above 120 bpm. The faster beats give you the energy to keep going despite the tiredness. Also, music is a great way to distract you from negative thoughts of quitting and pain.
You can also dance to the selected songs as a way to warm up.
Overhaul Your Entire Workout
How long have you been working out? Are you stuck with the same routine since you got started? It might be time to abandon the old routine and adopt a better one.
Repeating one thing for a very long time gets dull. Remember, a change Is as good as a rest. Resting rejuvenates your energy and so makes a difference. Therefore, research workout programs that favor your timetable. Branch out to exercises you've never done before.
Go for a workout program with the following elements:
Gradually increases the intensity

It drives you to work out consistently

Has measurable results

It helps you achieve your specific fitness goals

It lasts no more than 75 minutes since this is the optimal duration for your body to adequately produces fat-burning and muscle-building hormones.

Includes varied routines to avoid monotony

Incorporates cardio, strength, and flexibility training
Invest In A Variety Of Workout Equipment
You are aware of the hype around working out with no equipment at all. That's great when you're just starting and don't have the money and space for workout equipment. But it doesn't mean that gym equipment is of no use.
It would help if you had the equipment to be able to do a good variety of exercises. Purchase things such as skipping ropes, resistance bands, kettlebells, sandbags, battle ropes, exercise bikes, pushup stands, treadmills, pull-up bands, and suspension bodyweight trainers, among many others.
These will help you diversify your exercises.
Exercise In Front Of A Mirror
Who doesn't like to see their progress after spending quality time at the home gym? If you're doing strength training, it's normal to want to see the much-coveted bulge of bicep muscles. Or, if your goal has a flat tummy, you always need to be sure that the abdomen muscles are getting sufficiently engaged when performing your favorite ab exercises.
Exercising in front of a mirror helps you watch what you're doing. It helps you know whether you're complying with conventional alignment and poses for different exercises. And in case you're exercising with a friend or two, a mirror helps you move in sync with the rest of your exercising partners.
Time Your Exercises
There's a difference between doing 20 sit-ups in one minute and doing the same in, say, 10 minutes. Without a specific time target, you're likely to relax more than you should. This is a bad approach since you may not effectively burn those calories as you wish to. Try setting your phone timer to beep every minute for about 5 minutes to get yourself exercising with focus. Challenge yourself to complete several sets within any given one-minute duration.
For example, you can try completing ten sit-ups, ten squats, and ten press-ups in a minute. If you don't hit the target, pinch yourself and work harder to achieve the goal. And once it becomes easy for you, increase the reps by and by.
Set Up Competitions
Last but not least, see if you can organize some exercising competitions. Or better still, you can participate in one managed by others. The urge to beat the rest makes you work harder than ever before. And that's the kind of motivation you need in your fitness journey.
In A Nutshell
You can spice up your workout sessions in quite some ways. It doesn't have to be boring and monotonous. Try the above-listed tips and confirm their effectiveness in making you more motivated and focused in your fitness training.