Are you losing the interest to workout due to setbacks? If your answer is yes, then you've definitely come to the right place as I'll be sharing some great bodybuilding motivational quotes to bring you back on track.
All quotes are made by well-renowned professional bodybuilders and athletes who have left a strong mark in their careers, like Arnold Schwarzenegger, Ronnie Coleman, and Dorian Yates.
read more about muscle growth stories
As we all know, building muscle mass takes a lot of time and effort. Who else can attest to that hardship but the bodybuilders themselves? If you're feeling less motivated to go on with your workout program, check out their words of wisdom below:
#1. "Your Love For What You Do And Willingness To Push Yourself Where Others Aren't Prepared To Go Is What Will Make You Great." – Laurence Shahlaei
This quote will make you realize that you have the ability to change your body and that you're the one who has full control of how your body will look like. No matter how ordinary you are if you have the willingness to push yourself where others fear to attempt, you'll definitely achieve greatness in whatever you pursue. You won't know your great potential if you don't push yourself to the limit, right?
Laurence Shahlei is a two-time strongest man winner in Great Britain. He still holds the world record for being the fastest man to carry 150 kilograms in every hand for more than 20 meters in just 6.73 seconds. Watch how Laurence Shahlaei performs a deadlift in this video.
#2. "For Me, Life Is Continuously Being Hungry. The Meaning Of Life Is Not Simply To Exist, To Survive, But To Move Ahead, Go Up, To Achieve, To Conquer." – Arnold Schwarzenegger
Who doesn't know Arnold Schwarzenegger– former professional bodybuilder, 38th governor of California, and actor? Many young bodybuilders look up to him for inspiration as he holds the record of achieving seven Mr. Olympia titles. His massive physique was achieved by a strict diet plan and a strenuous workout routine.
Arnold's quote about continuously being hungry could mean chasing your dreams and fulfilling them as best as you can. Even if you face a lot of setbacks in your workout training, they shouldn't stop you from accomplishing your fitness goals. Instead, you move forward to achieve goals and conquer new challenges.
3. "If You're Capable Of Sending A Legible Text Message Between Sets, You Probably Aren't Working Hard Enough." – Dave Tate
I admit I'm guilty of this crime – working out white texting. Every time I finish one set, I take a glimpse of my phone and reply to all messages. This could be the primary reason why I don't see any good results for the first three months.
When I read this quote from David Yates, a coach, and founder of elitefts.com Inc., it made me realize that I was not working hard on my workout training. Since then, I have let go of my phone to keep me focused when I'm working out. With this new mindset, I had made some significant results in my training exercises.
4. "Courage Doesn't Always Roar. Sometimes Courage Is The Quiet Voice At The End Of The Day Saying, 'I Will Try Again Tomorrow." – Mary Anne Radmacher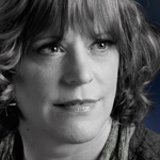 This inspiring quote conveys the resilience found in silent and even ordinary situations. Mary Anne Radmacher may not be a bodybuilder but she is a great inspiration author who has penned several motivational quotes, among others listed above. Mary Anne is an author, trainer, and speaker for Participant-Centered Results.
If you apply this quote to your regular workout routine, you should be courageous to continue even if your workout gets harder every day. In this case, action will speak louder than words. No empty promises to get you moving in the gym.
5. "A Champion Is Someone Who Gets Up When They Can't." – Jack Dempsey
Jack Dempsey was a world boxing champ in the heavyweight category from 1919 to 1926. This motivational quote conveys perseverance and determination in your daily life. Never let any setbacks discourage you to stop achieving your dream.
Have you seen boxers fighting in the ring for a world title? Each time they receive a good punch that makes down on their knees, they still struggle to get up. You should imbibe that kind of fighting spirit in the gym. Even if how tired you are, you should complete the required sets and reps of your workout program.
6. "The Road To Nowhere Is Paved With Excuses." – Mark Bell
Mark Bell is a professional powerlifter and former professional wrestler. He owns a training gym called, The Strongest Gym In The West. Learn more about his profile, in this video here.
Mark's motivational quote sends a strong message to people who make excuses in missing their workout schedule or underperforming a specific workout. If you're really passionate about something, you'll find ways to do it no matter how hard the obstacles may be. Once you make excuses, you're destined to a road of nowhere or insignificant workout results.
7. "I'm Not The Kind Of Guy Who Tries To Run Between The Drops. Sometimes You Gotta Get A Little Wet To Reach Your Destination." – Erik Fankhouser
One time, I was on the brink of giving up on my workout program until I read this motivational quote from Erik Fanhouse. It made me realize that I shouldn't back down on a small challenge. To achieve your fitness goal, you need to endure all hardships and overcome all obstacles.
Erik Fankhouser is a professional bodybuilder who competes in the heavyweight division. He was a football player before but soon become a bodybuilder when he moved to West Virginia. His greatest achievement was when he won the 10th place at the 2008 Europa Super Show.
8. "Discipline Is Doing What You Hate To Do, But Nonetheless Doing It As You Love It." – Mike Tyson
Another great boxer who brings a new sense to the word discipline is a former heavyweight boxing champion, Mike Tyson.
Mike might not be the best person to preach about control but you can't deny his string of achievements in the boxing ring. If we say discipline, it doesn't only encompass the things that you like but also things that you hate
The most crucial period of any workout program is the third month. This is the time that most people give up and don't return to the gym because they don't see any good results.
Building a great body is not a matter of joining a new workout program trend for a few months, but it's a matter of discipline to stick to your program until the end.
9. "Everybody Wants To Be A 'Powerbuilder', But Don't Nobody Want To Lift No Heavy-Ass Weights." – Ronnie Coleman
This motivational quote simply conveys the message of acting on what you really want. For example, if you want to strengthen your whole back, do some deadlifts. Don't just say it, do it, so you get your desired results.
Ronnie Coleman is a former professional bodybuilder. He won the title for Mr. Olympia bodybuilding eight times in a row. He also holds the most victories with 26 in the International Federation of Bodybuilding and Fitness (IFBB).
Watch how he trains in this video here.
10. "One Of The Greatest Experiences In Life Is Achieving Personal Goals That Others Said Would Be 'Impossible To Attain.' Be Proud Of Your Success And Share Your Story With Others." – Robert Cheeke
Robert Cheeke is a professional bodybuilder, a vegan activist, and a motivational speaker. I like this motivational quote because it reminds us to reach our best potential regardless of what other people say.
When you set an ambitious goal, make sure that you work hard to achieve it so you can inspire others to do the same thing. Sharing it is not bragging because you help others achieve the impossible.
11. "Don't Be Scared To Lift Heavy! You Won't Get Huge And Bulky, You'll Just Get Amazing." – Jessie Hilgenberg
Ladies, this quote is for you. You might think that lifting weights makes you bulky like those professional bodybuilders you see around.
Actually, women can't go bulky because they don't have the same hormones as men. Instead, they get those well-ripped muscles that make you look as amazing as Jessie Hilgenberg describes.
Jessie Hilgenberg is a fitness model and an IFBB Figure Pro. She was inspired to join competitive fitness through her husband. After attending her husband's shows, she started to work on her body.
Final Thought
Are you feeling motivated now to continue working hard in the gym? It's admirable how these people have endured the hardships to achieve the success that they have now. To keep you going, all you need is the right mindset, determination, and a bit of inspiration.
If you know some other great motivational quotes not listed here or have something to say about the quotes listed above, please let us know in the comments section. You can share this article with your friends and family by all means.