We sometimes fail to realize just how important recovery is when it comes to staying fit and healthy. More so, many of us fail to acknowledge how important the sweat we shed as we workout, along with how it helps when we recover. Yes, perspiration has its role in the recovery after we workout! So if you're wondering, how is perspiration related to recovery after exercise? Read on to find out!
 What is Perspiration?
Perspiration, or as we call sweating, is the process where your skin's pores will produce a salty liquid known as sweat. This happens when your body overheats from exercise, training, higher metabolism, among other similar activities.
Our bodies are programmed to maintain a temperature between 97-99 degrees F, and perspiration helps maintain that temperature with the help of the hypothalamus, which acts like our internal thermostat. When the hypothalamus senses an increase in body temperature, it will activate the sweat glands which will begin the process of perspiration, getting our bodies to cool down.
The Importance of Recovery
You'll be surprised at how many people DON'T know the answer to this!
Recovery is a vital part of any type of exercise, from light jogs, strength training, aerobic exercises, among other activities. However, not a lot of people aren't aware that getting a good amount of rest after working out is just as important as the workout itself.
We want to make sure that we exercise at extremely high levels and train harder every day, feeling guilty when taking breaks. Sure, 'no pain, no gain' is true, but to a certain extent. How so?
Our bodies are made of cells needing time and recovery for their worn-out tissue. Without recovery, the tissues will wear out quickly, weakening our bodies. Furthermore, our bodies may be at risk of dehydration if we do not allow them to recover, especially during workouts where there are no quick breaks between sets.
But how does perspiration play a role in this? While there isn't a direct connection, there is still some relation between both of them, which I'll be explaining in the next section.
How is Perspiration Related to Recovery After Exercise?
All of our bodies are programmed to utilize different ways to fulfill our energy and oxygen needs. That's why we have an increase in our breathing and heart rate, which allows our bodies to get the proper oxygen, and for our blood to transport that oxygen accordingly.
The increased oxygen levels will have the skin perspire so the body can cool down. As your perspiration increases, so does the rate of ion and fluid loss from your bodies. This is why it's crucial to replenish the lost ions and water as you recover, so your body can restore its depleted stores.
With proper perspiration, your body will go through the recovery process easily and effectively. Again, recovery is important, as this is the only time your body adapts to the hard work you just put after exercising. This is actually when the "real" training begins!
During your recovery phase, your body will replenish the stores of lost energy, ions, and stores. Tissues will also regenerate, recovering from damage from exercising.
Intense training and strenuous exercises may have induced TOO much perspiration, which may have your body change, and maybe for the worse. Such changes include muscle tearing, your muscle tissues breaking down, along excessive water loss. With recovery, this ensures your body gets replenished with whatever was lost, and that your tissues will be repaired well.
If you are also going to gyms, having a personal trainer would help you to know the right exercise routine that is best for your body. There are a lot of Gyms that offer personal trainers like The Hampton. They have professional Gym PTs that will guide you through so you won't get any muscle injury. To learn more about their personal trainers, visit their site here https://www.thehampton.co.uk/what-we-offer/personal-training-solihull/.
Without proper time to repair and recover, the tissues will begin degenerating, with further tissue loss. This will lead to overtraining, with its signs being visible over time. Such signs include fatigue, depression, decreased immunity, headaches, insomnia, and more.
Short-Term vs Long-Term Recovery
Another thing to learn is that there are two kinds of recovery:
Short-Term Recovery is also known as active or immediate recovery, which takes place hours after exercise. This recovery involves engaging in low-intensity exercises after training and during the cool down stage, or the days that follow your exercise. During this recovery process, you need to replenish fluids and energy stores lose during workouts, along with optimizing the protein synthesis with post-exercise meals.
Long-Term Recovery is a series of recovery methods that are integrated into seasoned training programs. There are well-designed schedules that include a few days to weeks of recovery in annual training plans. This type of recovery method is best suited for athletes, bodybuilders, or those with very intense training plans.
Regardless of how you recover, it's important to always keep your body in optimum temperatures and to stay hydrated throughout the day!
How to Recover Better in Terms of Perspiration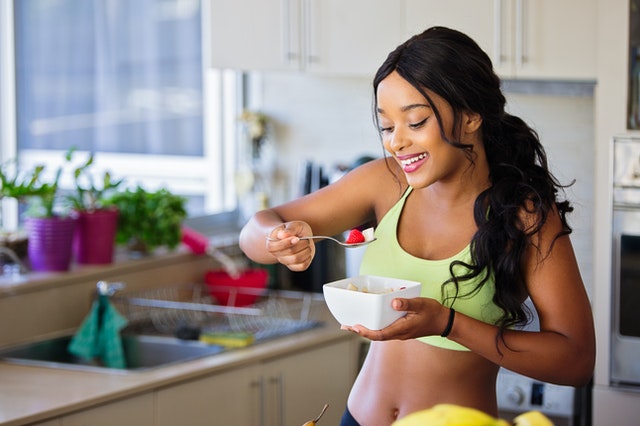 You can properly recover from strenuous workouts depending on your perspiration levels.
It's simple: The more your body perspires, the more you lose water. When this happens, it's time to take a break and replenish your body with ions and water. It's also best to take a minute to rest and cool down before resuming your exercise.
What is perspiration is low or at normal levels? During this time, it's still important to drink water and also eat properly to replenish your body.
If the perspiration rate is high from strenuous exercises, then it's time to replenish your fluids and to drink at least 16oz of water with electrolytes within the first few hours you finished working out. It's best to drink about 1.5 times more water than what you lost in sweat during workouts, and that it contains a good amount of sodium to cover up for imbalanced electrolyte levels.
Would you like to learn more about how to recover more efficiently? Check out this informative video:
Wrapping It Up
Recovery plays such a huge role in our fitness journey, as it gives our bodies the time to replenish and reenergize. Such a process is determined by perspiration, and fortunately, its relation with recovery is easy to understand. That's why you need to make sure that you watch out for your perspiration levels and let your body heal properly.
I hope that this article answered your question, how is perspiration related to recovery after exercise? Now that you know the answer, widen your knowledge on health and fitness further to help achieve your dream body!
Do you have questions or would like to share your insights on perspiration and recovery? If you do, share them in the comments section below, I appreciate all of your thoughts and opinions.