Dental braces were designed to fix a crooked tooth or some jaw problems. Commonly used by children but also by adults, the braces treatments can last for years and usually are replaced by a retainer afterward. For a few years, you can also get a personal look picking up the braces colors.
People should not be afraid of getting new braces colors in every revision of the treatment. The orthodontics has to work on the brackets, tighten them, and replace the hues must be done anyway. It's the perfect occasion to ask for a new look! However, if you want to ensure that your colors are available, let the orthodontic know that you want specific ones.
Get confirmation from your dentist about what types of colored rubber they have in the clinic. Common hues are usually available at any time but if you decide to go for the fancy ones like "glowing in the dark" braces then it's always good to check the dentist before. There are several online tools that can give you an idea about how the brace's colors will blend together. Some clinics even have mouth models for you to play with.
People usually choose a white color thinking it might hide the well previous imperfection. A true fact is that white braces will definitely make more noticeable stains on your teeth. By choosing dark colors for your braces you can avoid this problem and you can also get a better blending of the brackets application.
How Much are Braces?
The main factor of influence in the final cost of braces is the intention of the treatment.
Obviously straightening deviated teeth is the final goal but other factors play their roles in the brackets application. It's really common that people need to remove another dental piece to allocate straighter teeth. How much are braces? Well, these cases will be higher due to the additional costs of the oral surgeon. On other occasions, just pulling out one of the teeth will be enough to straighten another piece. For that reason is always a good idea to discuss with your dentist after the piece has been extracted. Sometimes there's no need to go ahead with this dental solution.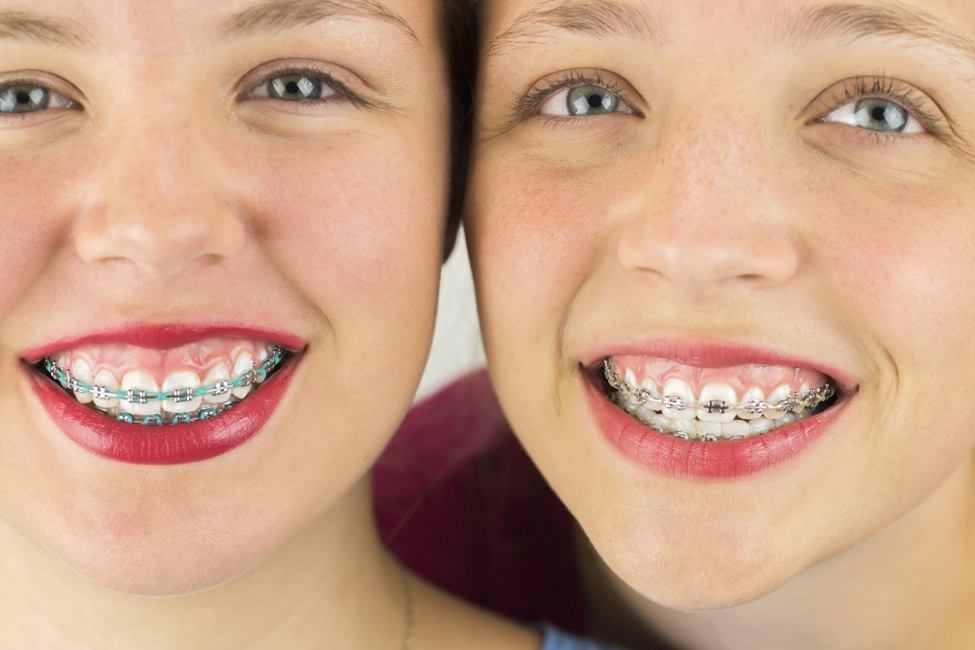 Although the teeth can straighten by themselves, some orthodontic will recommend anyway the brackets since is faster than the normal process.
For someone not willing to expend much it could be a good option to wait for the teeth to go through the natural process of straightening.
Jaw surgery is also a very common one that comes together with the initial cost. This type of surgery will result in a wide jaw to accommodate the newly straightened teeth. Again the final price will increase on this occasion and even extra recovery time will be needed.
Braces Colors
Usually, individuals don't have all the money to cover the treatment therefore is a common practice that orthodontics offers different payment plans. So you can pay on the monthly basis the cost of the treatment for the time you wear it. At least twice a week a periodical revision is needed. During the process, the brackets will be adjusted and straightened for an optimal result. In order to avoid a long wait for each subsequent visit, you will have with the orthodontic, another good thing to do is check the number of assistants available in the clinic for the same specialist.
Since in the market there are a number of types available, the final cost of them will be different, but you always be aware of any hidden long-term cost. Some people will choose classic metal ones because usually are the less expensive alternative for short-term treatment. However, the metallic bracket will tend to require more maintenance for long-term usage and there's always a risk to stain the teeth where the adhesive is applied. For those very reasons nowadays the traditional installations with wire are being replaced by other straighten methods like braces behind the teeth or invisible solutions.
Are Invisible braces better?
Comfort – Using the classic metal braces, gums and soft tissues are usually irritated and suffer inflammation. On the occasion, this can be painful. Sometimes using metal braces could cause discomfort due to the tightening forces and the elastic bands of the braces. Invisible braces, especially at the beginning can also cause a little bit of discomfort but in general, they adapt to your teeth like a glove and you can forget about them all day long.
Convenience – Invisible braces are probably the most convenient choice for braces out in the market. You can remove the aligners at any time, especially when you eat. This will solve the problem of trapped food than conventional metal braces have. The lack of elastic bands together with this high level of convenience make the invisible braces one of the most hygienic options when you are thinking about getting braces
Invisible braces Vs Classic braces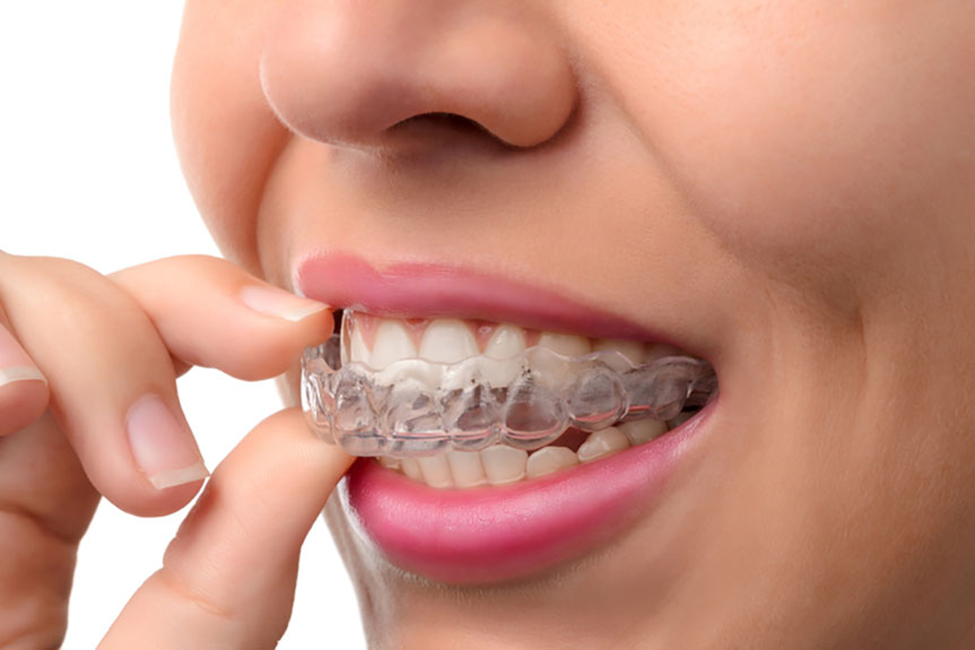 With classic metal braces, a simple action like cleaning your teeth after your meals is a nightmare. Flossing between your teeth is difficult with metal braces and most people do not clean properly those braces. This could also lead to other several problems like gum infections, a bad breath of tooth decay.
How Much Do Braces Cost?
If you have a child with a crooked tooth or you find yourself in need of brackets, sure you will ask yourself: how much do braces cost? Sadly, there really is no cheap way around it. Just the braces themselves will have an average cost of a few thousand dollars
Metal Wire Braces: Traditional option for braces applications that will cost around $5, 200. It can be uncomfortable and metal brackets can also give you a different look. If you are willing to expend another $450 you can also get ceramic brackets or braces colors with nice colored rubber. Like this, you will be able to show them proudly.
Conclusion
Dr. Ivanov has 10+ years of experience with dental braces and Invisalign clear aligners. He is an alumnus of Nova Southeastern University as the first in his dental class of 129 dentists and holds dual degrees Doctor of Dental Medicine (dentist) and Certificate of Orthodontics and Dentofacial Orthopedics (orthodontist). Also he has a Master of Science in Dentistry. He regularly has orthodontic doctors from all over the world come to observe the latest in non-extraction and non-surgical orthodontic techniques. His academic work comprises published books, articles, publications, and academic lectures.