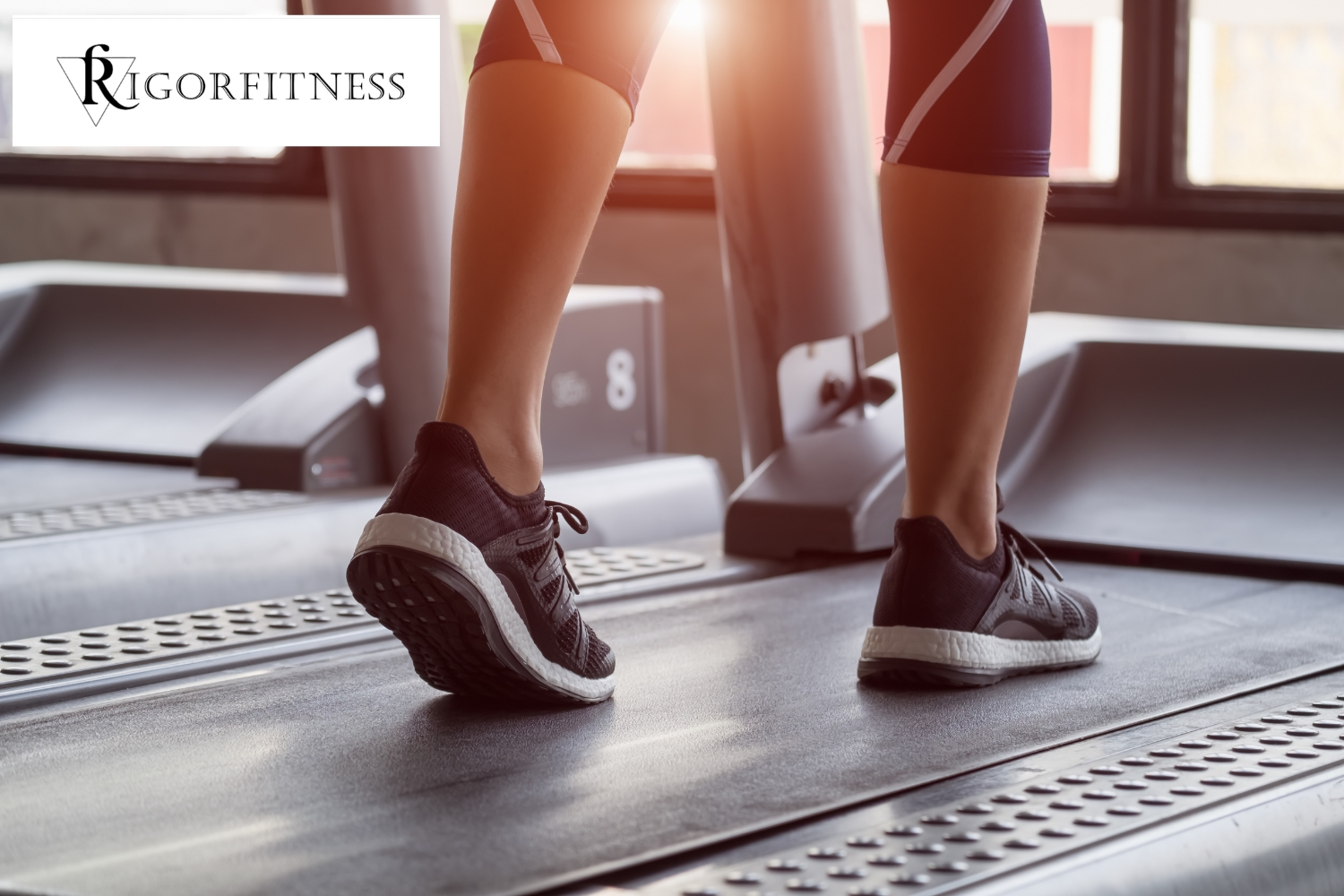 Are you looking to strengthen your upper body while getting a good cardio workout? Below, we have gathered the best cardio and upper body workouts to try at the gym.
If you have a stationary bike at home, you can add dumbbells and weight plates for at-home workouts with the same benefits as a gym membership. The equipment will make performing these cardio and upper-body workouts much easier. Check out the following ten workouts to strengthen your upper body and cardiovascular system.
Top Five Cardio and Upper Body Physical Exercises
With some weight plates or dumbbells, you can pursue these best five upper body and cardio workouts. Make sure to ask for help from a trainer if you're having trouble with any of these workouts.
Front Lunge With Chest Press
The front lunge and chest press exercise is a great one to try. First, you must stand while holding a resistance band at chest level, and the resistance band should stay behind your back.
Once you have the proper form, step forward and get into a lunge position. At the same time, push one arm forward using a chest press position. Then, move back to the starting position.
Repeat this exercise at least 20 times to get the most out of the workout and build upper body muscle. Alternate the side you use for the front lunge during every repetition. If you don't have a resistance band, you can still try the exercise and perform lunges to increase your heart rate.
Barbell Bent-Over Row
Start the barbell bent-over row exercise here by standing straight with your feet hip distance apart. Bend your knees slightly. Hold up a barbell below your shoulders with your hands shoulder distance apart.
Now, you should bend your hips until your legs, and your upper body are at a 90-degree angle. Keep your back straight and flat. Also, you may want to pull in your abdominal muscles. Now, pull the barbell toward your chest. Lower the barbell and then repeat the process.
Make sure your knees stay bent and tighten your abdominal muscles to support your back. Repeat the barbell bent-over row at least 15 times for the best results. If you don't have a barbell, you can use dumbbells instead.
Side Squat With a Shoulder Press
Keep your feet hip distance apart and stand straight when beginning this side squat workout. Hold a dumbbell in each hand and bring your arms to shoulder level. Have your elbows line up with your shoulders while putting your hands face-down.
Now, step to the right using a wide stance and get into a squat position. Make sure your arms and hands remain in the same spot. When you put your foot back into the center, move your arms overhead.
Lower the weight plates when you step to the left side. Bring the weights overhead while you step to the center. Continue the exercise for 20 repetitions while alternating each side.
Hiking Up Hills or Mountains
Another great exercise to raise your heart rate is hiking up a hill or a mountain. Try to move as quickly as possible when getting your cardio exercise through hiking. When you're ready to stop your climb, get down on all fours and perform at least 20 push-ups. That way, you'll get a cardio workout and strengthen your upper body.
Upper Body Cardio Circuit Workout
You can also take part in a specific upper-body cardio circuit workout, which includes:
A push-up
I-Y-T raise
Plank row
Shadowboxing
Conduct the push-ups for 45 to 60 seconds. For the I-Y-T raise, keep your feet shoulder-width apart with your knees bent. Bring your arms straight up overhead like the letter "I," and then bring them straight down. Now, bring your arms up at a 45-degree angle, similar to a "Y" letter. Bring the arms down. Now, put your arms out to the side to show the letter "T."
The plank row involves getting into a plank position and raising and lowering dumbbells up to your armpits. Alternate arms and repeat the rows for 45 seconds. Shadowboxing involves boxing into the air for 45 seconds.
Upper Body Exercises To Try
Below, you can learn about five workouts to try out when you're looking to strengthen your upper body. You won't get the cardio benefits from these exercises, but you're sure to build muscles and upper body strength.
Dumbbell Curls
For this workout, you can either sit down or stand up straight. Hold a dumbbell in each hand with your arms at the side, or you can use weight plates added to a barbell.
Hold your elbows close to the body and move the dumbbells so your palms face up. Next, take a deep breath and exhale while bringing the dumbbell upward. Take a one-second pause. Now, lower the dumbbell to the starting position. You can repeat the motions 10 to 15 times and try to do three sets of repetitions.
Triceps Kickbacks
For the triceps kickback exercise, stand up straight with two dumbells in each hand, with your palms facing each other. Bend your knees a bit. Move your straight back at the waist so that your lower body and upper body make a 90-degree angle.
Keep your head in line with your back. Bend your forearms. Straighten your elbows by pushing back your forearms while holding the dumbbells. That will make your triceps start to tighten. Take a second to pause and then move back to the starting position. Repeat the process 10 to 15 times for three sets.
Triceps Dip
You will need to sit on a strong chair for the triceps dip workout. Keep your feet flat on the ground. Put your hands facing down next to your hips. Hold onto the front of the seat.
Move your body off the seat while holding onto the chair. You should keep your knees bent, and you need to have your arms completely extended. Next, lower your body until you form a 90-degree angle at your elbows.
Now, pause at the bottom and push your body back to the starting position. Repeat the steps 10 to 15 times for two sets.
Resistance Band Pull-Apart
For the resistance band pull-apart exercise, stand straight with your arms straight out in front of you. Hold the resistance band taut between your hands. Now, move your arms outward to pull the resistance band toward the chest. Keep your arms straight when doing so.
Squeeze your shoulder blades together and then get back to the starting position. Repeat the process 12 times for three sets.
Chest Press
For the chest press workout, lie down on an exercise mat and bend your knees. Hold a dumbbell in both hands. Now, put your arms out into a letter "T" position. Lift the dumbbells over your chest. Now, move your arms upward until the dumbbells nearly touch.
Pause at the top and return to the starting position. Repeat the steps 10 to 15 times and perform three sets in total.
Before You Go
With the right gym equipment, such as weight plates and barbells, you can quickly strengthen your upper body and get a good cardio workout. Pick your favorite exercises, and you're sure to feel great!