Overview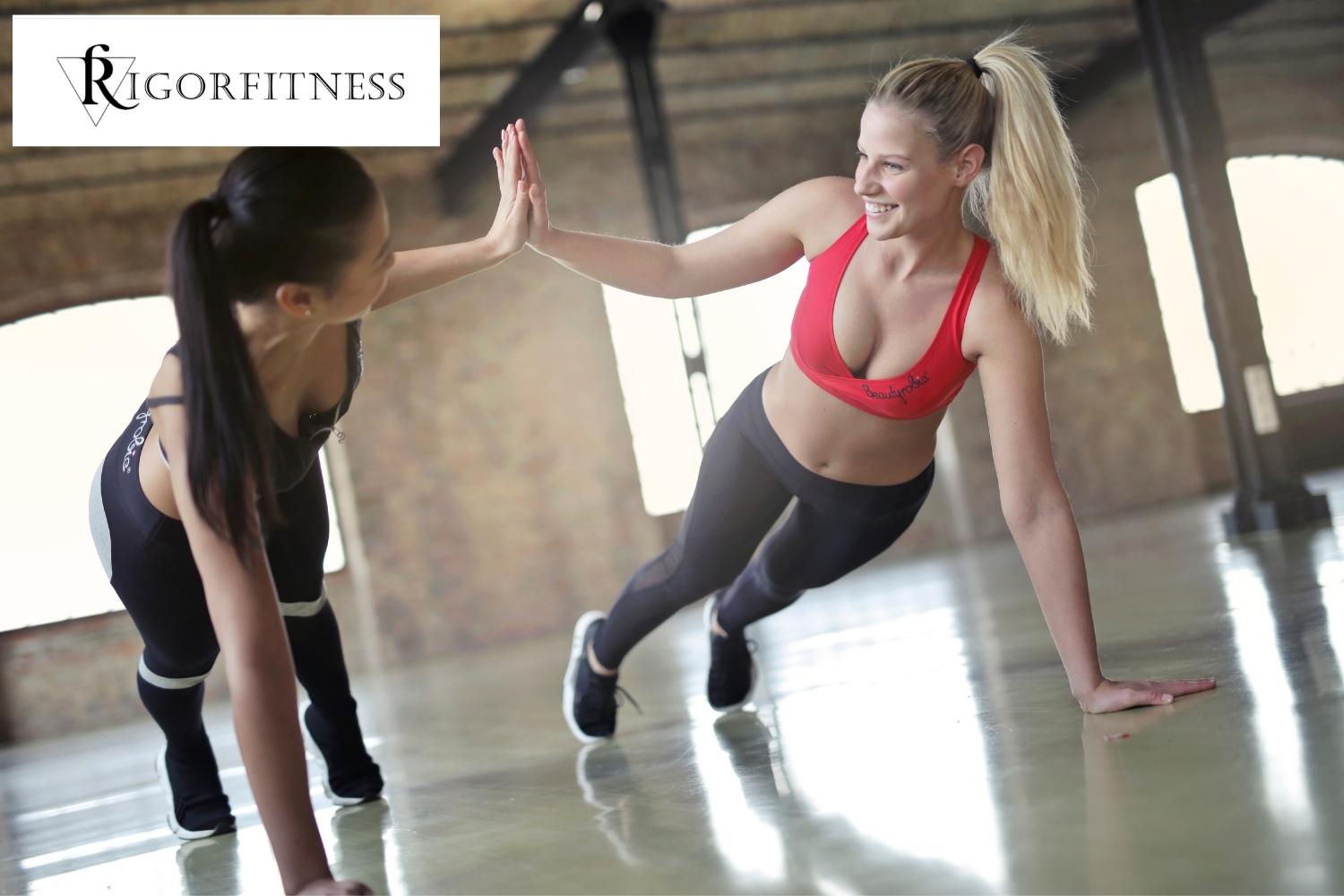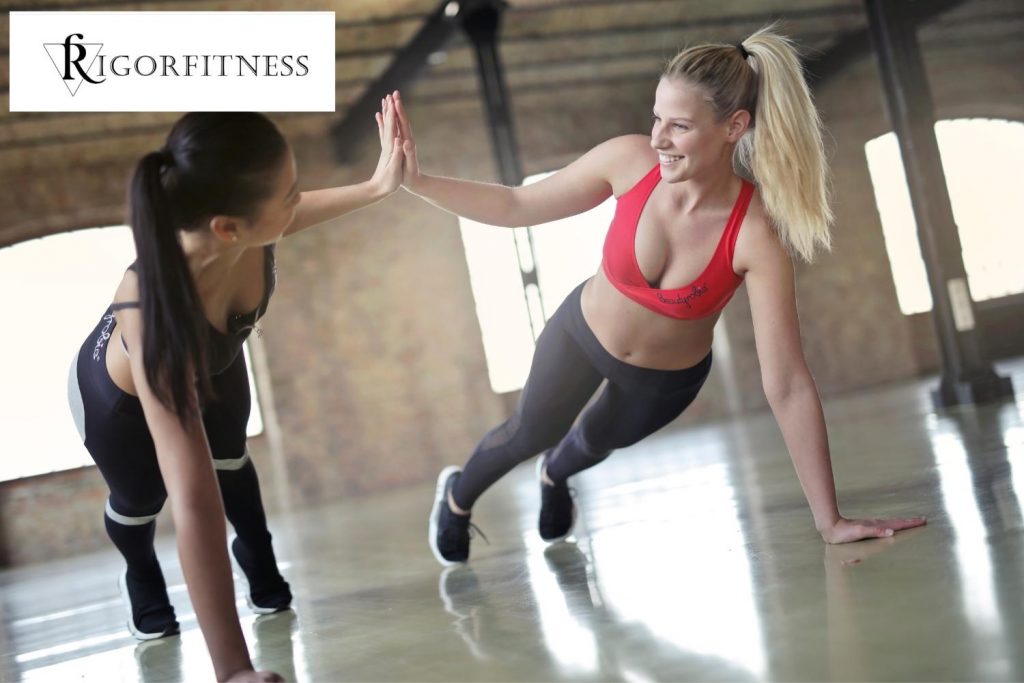 A higher-intensity, more significant anaerobic exercise distinguishes itself from aerobic exercise.
The word anaerobic exercise may not be recognizable to you, although it is frequent and efficient. The truth is, you've undoubtedly done some anaerobic exercise in the past!
Here's all you can do to understand this calorie-burning, endurance-building activity.
Workouts That Involve Anaerobic Intervals
Anaerobic exercise is any activity in which glucose gets processed without oxygen as a fuel source. Intense sprints are a standard method of completing these workouts quickly. However, at some point, your oxygen demand exceeds your oxygen supply, and you'll experience an increase in heart rate as a result.
Anaerobic exercises need a surge of intense energy for a brief period.
For instance,
Weightlifting
Leaping or squeezing a rope
Sprinting
Interval training at a high intensity (HIIT)
Biking
Anaerobic And Aerobic Exercise Are Two Distinct Forms Of Physical Activity
Continuous oxygen delivery is the key to aerobic exercise's ability to produce energy. Therefore no additional fuel is required. In contrast, anaerobic exercise makes your body need more power than your aerobic can provide.
Your body uses muscle glycogen stores as a power source to generate power.
Types of exercise include jogging and endurance cycling, both low-impact activities. Fast-paced exercises like sprinting, HIIT, box jumps, and interval training are anaerobic exercises that require a higher intensity.
Anaerobic means "no oxygen," but aerobic implies "with oxygen." It is an easy way to recall the contrast between the different terms.
What Is Anaerobic, And How Does It Work?
For the muscle to be allowed to use fat as a source of energy, it needs oxygen. Therefore, aerobic exercise can use fat and glucose to utilize oxygen more efficiently. On the other hand, the only power available during an anaerobic workout is glucose.
For brief periods, whenever the aerobic energy system is exhausted, glucose is easily obtainable in the musculature for use in quick short intervals of movement.
The Best Rowing Machines For Anaerobic Exercise
There seems to be a temporary lack of oxygen conveyed to your muscle development when you start exercising vigorously. According to this logic, anaerobic activity should be done by glycolysis, which converts glucose into ATP.
As a result of high-intensity workouts without oxygen, glycolysis occurs in muscle cells, which produces a large amount of energy. Unfortunately, just after the energy surge, your muscles are sore because of the lactic acid that is manufactured during this process.
Your body will be better able to handle and completely eradicate lactic acid if you engage in anaerobic exercise regularly. Your body will be able to recuperate more quickly.
There Are Numerous Advantages.
That feels like a bunch of work, and that's because it seems to be. But, despite this, the benefits of a rigorous fitness regimen are enough to keep you going.
Stronger And Denser Bones
Anaerobic exercises such as resistance training can help increase bone density and strength. Doing so can help to reduce the risk of osteoporosis.
Maintains A Healthy Weight
An additional benefit of anaerobic exercise is that it enhances your body's ability to process lactic acid, which aids in weight loss.
For example, HIIT training has reduced belly fat, whereas regular aerobic exercise does not affect overall body fat percentage.
Boosts The Output Of Energy
A boost in strength is possible. For example, baseball players who ran eight 20- to thirty-second aqua jogging three days per week saw their power boost by an estimate of 15% throughout the season, according to a 2008 study.
Increases The Rate Of Metabolism
As an anaerobic exercise builds and maintains lean mass, it helps to increase metabolism. You'll burn more calories on your next hard workout if you have extra lean muscle mass. High-intensity exercise may also increase your body's ability to burn calories after your training is over.
You Can Increase Your Tolerance For Laxatives.
As lactic acid builds up in the body, regular training above the anaerobic threshold can increase lactic points. So you'll be prepared to operate out harder and longer.
Fights The Blues
Do you need a little lift? You can improve your mood and sometimes even fight depression by engaging in anaerobic exercises, like strength training.
Lessens The Chance Of Disease
Strength, as well as bone density gains from bodyweight squats as well as pushups, as well as other forms of high-intensity anaerobic exercise, can help lower your risk of stroke and heart disease.
Protect The Joints.
Increasing your muscular strength and endurance will help protect your joints from injury.
Increases stamina
Anaerobic exercise helps you store glycogen (the energy one's body uses), so you'll have more power in your next matchup of intense training. As a result, it can help you become a better athlete.
Anaerobic Exercise's Positive Effects.
Athletes used to be the only ones to benefit from anaerobic training. Still, regular exercisers can also reap the benefits—your anaerobic threshold increases when you train at a high-intensity level. As a result, you will be able to continue working for longer durations and burn more calories simultaneously.
Some Of The Other Benefits Are:
Make your workouts easier by doing some anaerobic training. Your lengthier workout meetings can benefit from short periods of intense exercise or resistance training.
When you exercise, your body gets better at converting oxygen into energy so that you can keep going for more extended periods.
This type of exercise uses muscle energy instead of relying on oxygen, as it does in aerobic workouts. In other words, it aids in preserving and enhancing lean muscle mass.
Anaerobic exercise can improve Denser bones and power, including such intense strength training reduces the risk for osteoporosis.
Exercisers who engage in high-intensity interval training (i.e., interval training) can incinerate more fat than those who engage in aerobic workouts.
Just like aerobic exercise, studies have shown that anaerobic learning can lessen feelings of depression, anxiety, and frustration.
Our muscles begin to lose mass as we age. Anaerobic exercise keeps our muscle structure intact while also increasing our power.
Improve Your Workouts By Including Anaerobic Exercise
It is possible to incorporate anaerobic operations into a frequent workout routine. Anaerobic training can occur during both cardio and dynamic strength work. Among the choices are:
Sprints
The best way to use a kettlebell
Interval training at a high intensity (HIIT)
Training with fartlek
The Tabata method
As a result of a change in metabolism
Using a rope
Strength training with plyometrics
Powerlifting
Alternatively, you might incorporate some of these or comparable options into your usual steady-state workout, or you could do a combination of both. Do up to 30 seconds of high-intensity cardio activities, such as the following, every five minutes while walking or running.
Squats in a box
Squat leaps are an excellent example of this.
Burpees
Jerks on the poly scope
Froggy leaps into the air.
Lunges of Plyo
Always be careful when beginning a new exercise plan. Be patient with your body as it gets used to the new set of exercises, and also don't push it over its breaking point. You should warm it up before starting an anaerobic or high-intensity exercise session. Before beginning these anaerobic exercises, go for a walk at a brisk jog or do static stretches.
1. Performance Monitor PM5 for Concept2 Model D Indoor Rowing Machine
Specification:
Rower with air resistance
Suitable for use in a residential setting
It has a 14-inch seat
Rowing machines like the Concept 2 Prototype D Indoor Rowers Device are so versatile that they can meet the needs of both professional rowers and fitness fanatics. The low-impact workout helps burn calories more effectively because it activates all major muscle groups. In addition, we can use it in an indoor or outdoor sports facility to add to its versatility. These chairs have been prepared carefully with a powder-coated finish and a 14″ high seat for the long haul.
Conclusion:
Your exercise intensity can be monitored in real-time using Performance Monitor 5. Assembling and storing this air-resistance rugby player is simple, making it perfect for people who prefer to work out at home.
2. Sunny Fitness It has 12 levels of resistance, a digital monitor, and a 220 lb max weight.
Specification:
It's possible to break down hydraulic resistance into 12 levels.
Handle and foot pedals that aren't slippery
The Sunny Fitness and Wellness SF-RW1205 Rowing Equipment have 12 rates of resistance that allow you to tailor your workout to your personal preferences. It is made of commercial-grade metal and features a smooth flying seat, non-slip grip handles, and pivoting walking plates that make it ideal for a home gym. In addition, the LCD screen shows you how many calories you've burned and how long you've been exercising, so you can keep track of your progress.
Conclusion:
In addition to working your arms, this machine can also help tone and tighten your glutes and back. As a result, this home rowing machine with a pressure gradient offers an appropriate workout for people of all sizes.
Pros
User weight capacity: 220 lbs
Pedals with a non-slip surface
afoot strap with an adjustable buckle
ConsIn addition, you
3. Magnetic Rowing Machine By Sunny Health And Wellness (Sf-Rw5515)
Specification:
A total of eight magnetic tensions
Easy-to-use resistance
Sunny Wellness & Fitness continues to wow us with its high-quality products. It is a magnetized rowing machine with 8 degrees of adjustable pressure, a fully upholstered seat, huge anti-slip footswitches, and an LCD built to last—counts, calories, total number of totals, and scans on the LCD screen. In addition, it has broader joint mobility than non-magnetic exercise machines, making it quieter and smoother.
Conclusion:
It's also easy to move about because of its wheels. Intense training on this machine will help you gain strength and stamina.
4. WaterRower Classic Rowing Machine
Specification:
Spectacular artistry.
Resistance to water
Water Flywheel technology is patented.
Wood and Danish oil combine to create this striking piece. Water Rowers oars have a long lifespan. Most of the vibrations are absorbed by the wood, resulting in a tranquil and pleasant rowing experience. To simulate the sensation of rowing a boat on the water, the company developed a patented Moisture Flywheel. There's a tank of water attached to the paddles now! An electric motor is not required because the mechanism is automated.
Conclusion:
You may track your workout's strength, heart rate, and distance with the 4–performance monitoring. Presently, this is among the most excellent rowing machines for the ocean on the market today.
5. Stamina Body Trac Glider 1050 Rowing Machine
Specification:
Footplates with a small footprint
Roller system with ball bearings
Fully movable arms
An aluminum center beam supports the Stamina Body Trac Glider 1050 Rowing Equipment. This rowing machine provides a smooth and continuous motion using a ball-bearing rolling system and an adjustable cylindrical resistance arm. You can customize this hydraulic rower to meet your specific fitness goals by adjusting the strength. In addition, you can see how many strokes you've done as well as calories burned on the LCD panel during your workout.
Conclusion:
The machine has a contoured seat, nylon restraints, and a user to ensure a comfortable exercise. Small spaces might benefit from this low-maintenance machine.
Conclusion:
Anaerobic workouts require you to supply yourself with energy by using your muscles. "Oxygen deprivation" is what the term means.
Because anaerobic training is challenging, many people avoid it. However, anaerobic exercise can be as simple as doing high-intensity interval training, sprinting, and lifting a lot of weight to reap the benefits of this potent workout.
The Most Commonly Asked Question
Fat Weighs Less Than Muscle. It Is Either True Or False.
False. An lb is indeed a lab, no matter how much fat or muscle it contains. Muscle is denser than fat, so it takes up less room in the body. According to scientists, studies show that power takes up 22% less space than fat.
Major Lifestyle Shifts Are Required To Keep One's Body In Peak Physical Condition. What Do You Think?
False. It is possible to achieve a healthy lifestyle by making minor adjustments to your diet and activity level. It is that easy. Remember that you really can begin slowly and gradually increase your level of training and your calorie intake. A lot of patience is required. Make sure you don't get discouraged and give up before you've had a chance to reap the benefits of a healthy lifestyle!
Before Engaging In Any Physical Activity, You Should Warm-Up. What Do You Think?
True. I was getting warmed up before a workout was essential. A warm-up should include walking, slow running, knee raises, arm groups, and trunk substitutions. Preventing injury is a significant benefit of warming up before a workout. It also aids in maximizing the benefits of physical activity.
The Best Rowing Machines For Anaerobic Exercise