After completing an intense workout, adrenaline levels rise and even fatigue could no longer be noticeable, you may feel like you're ready to do more tasks. However, it is very important to take time to recover after you have finished a hard workout in the gym – this is the key for optimal progress and achieving the desired results. Relax your body and mind with these 4 helpful post-workout rituals that will make you feel even more fresh and relaxed.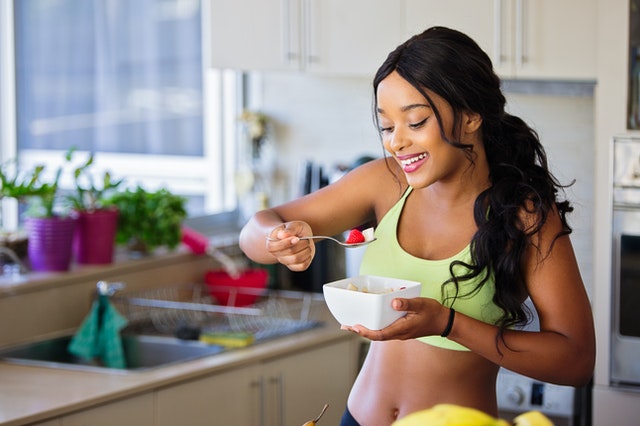 1.Take a shower
After a grueling workout, the first thing you should do is take a cool, soothing shower or warm bath. After working out, a post-workout shower is not only relaxes, but also reduces the risk of many dermatological diseases. It has been scientifically proven that post-workout showers help your muscles to recover two times faster, and improve your body's ability to tone up. For best results, start your showers with moderately warm rather than cold water in order not to cause stress.
2. Get a massage
A massage after an intense workout is not only a pleasant way to relax, but it's a really good thing to improve your health and tone your body. Massage improves blood flow, helps muscles recover, remove toxins from the body faster and relieves pain after a workout. Combine business with pleasure and try massage in Abu-Dhabi spa salons. Spa centers in UAE combine eastern traditions with best specialists who help to restore physical strength and relax the body and mind.
3. Stay hydrated
Don't forget the most essential advice – to drink water during and after your workout, and keep your water balanced throughout the day. Water helps you to avoid overloading during the workout and ensure proper recovery after finishing it. Hydration after a workout is critical for body recovery. It's extremely necessary and important to replenish all the fluids your body has expended. For a diversity in addition to water you can also drink green and herbal teas, which contribute to a rapid recovery of the body, accelerate the metabolism and restore energy. 
4. Eat a healthy snack
Don't forget not only to drink plenty of water, but also to replenish the energy you have expended. To restore blood glucose levels is a must thing to do after every training session. You can take a quiet shower, go for a massage and afterwards have a small snack or a full meal. If you do not eat for a few hours after the workout, you will slow down the metabolic processes in the whole body. Be sure to eat something that contains carbohydrates and proteins, depending on your preferences it can be a protein shake, a banana or a light salad with chicken or a handful of nuts with greek yogurt. If your goal is to lose weight, after a carbohydrate snack, you can instead drink only water for a couple of hours and take a break in having meals.
5. Practise meditation and gratitude
Experts recommend starting and ending each workout with a few minutes of meditation and focusing practices on your breath. This will help you concentrate specifically on your muscles and reduce the influence of distractions. Practicing gratitude also helps to treat your body with care and concern. By using these techniques it will be much easier for you to focus on your goals and achieve new results much faster.
Feel free to use these simple yet practical advises to be kind with yourself and help your body to recover after a workout session.