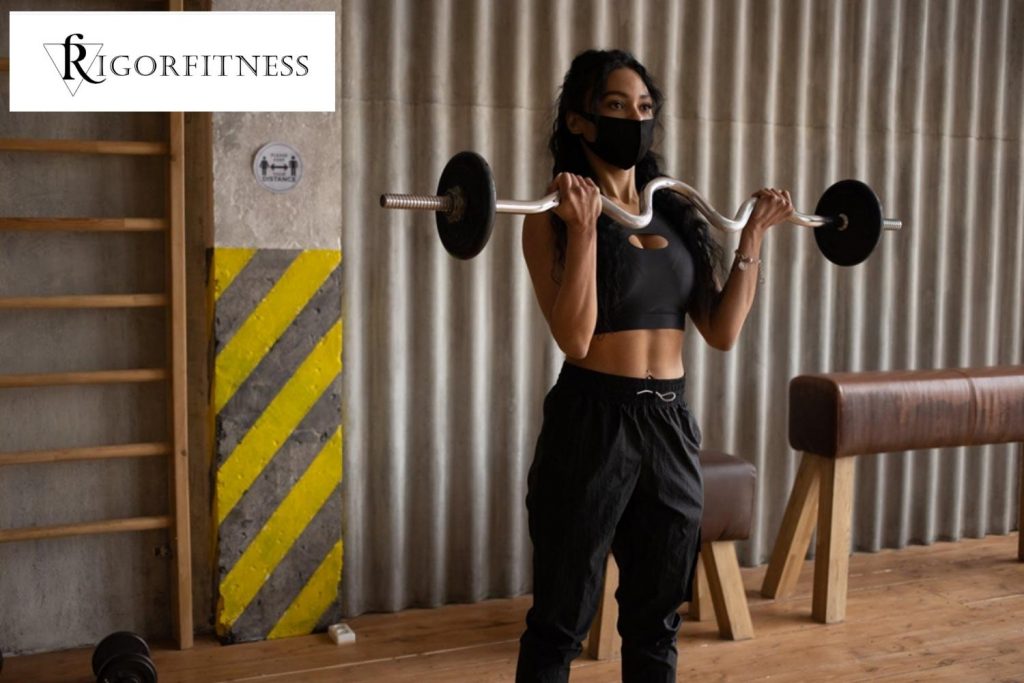 Due to the COVID-19 pandemic, many of us stay at home and sit more than usual. It's difficult for many of us to engage in the exercises we regularly perform. It's considerably more difficult for folks who don't typically engage in vigorous physical activity. However, at this point, it is critical for people of all ages and abilities to be as active as possible while having some fun.
Remember that taking a little break from sitting and engaging in 3-4 minutes of low-intensity physical exercise, such as walking or stretching, will help relax your muscles and enhance blood circulation and muscle activation. Additionally, it strengthens bones and muscles and improves balance, flexibility, and fitness. Balance-enhancing exercises help older adults avoid falls and injuries.
Importance of Exercise During the Pandemic
Physical activity ranging from moderate to strenuous has been demonstrated to aid in the reduction of alcohol and other substance usages. Additionally, it has been shown that regular physical activity strengthens the immune system. Substance abuse reduction is also connected with increasing the body's ability to fight infection.
Numerous organizations provide free access to their online platforms to identify several in-home activities. These exercises include indoor cycling, treadmill running, dance cardio, yoga, and strength training, among others, to help make exercise more fun during this crucial period.
Others advocate discovering physical activities you enjoy and sharing your knowledge with others. At the same time, there is evidence that exercise can be beneficial to mood even when exercising is unpleasant.
Family members must play a supporting role in promoting physical activity and fitness. Allowing individuals to exercise liberty and choice in their activities is critical for sustained engagement.
We are all dealing with increased stress as the COVID-19 pandemic spreads and threatens public health, our families, and our communities. Consider employing physical activity and exercise to help you preserve your health during this stressful time.
While many things feel out of our control at the moment, we do have the power to be creative and include physical activity and exercise in our daily lives. We may even look back on this trying period as a watershed moment when we discovered new strategies to strengthen our emotional resilience and physical wellness.
What Role Does Exercise Or Physical Activity Play In The Functioning Of My Immune System?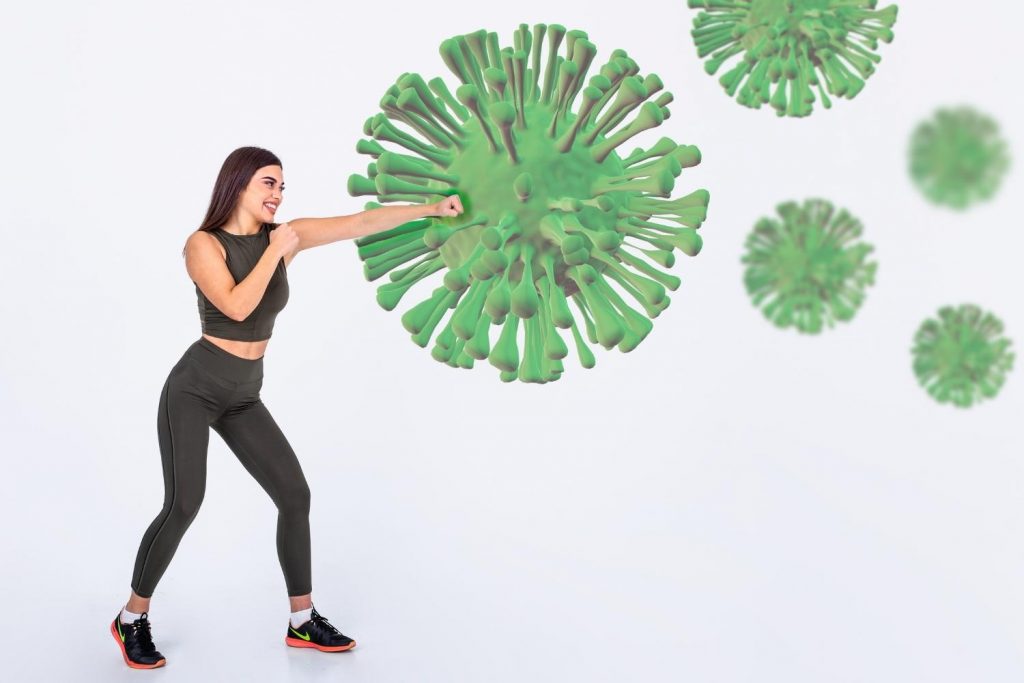 When it comes to battling infection, immune systems are crucial. When we are infected, our immune system seeks out the virus and begins to destroy it. We become less susceptible to infections when we are physically active because our exercising muscles release substances that help to improve our immune system. The lungs are the site of the main infection with COVID-19.
Although no exercise studies have been undertaken on COVID-19 patients to far, we do know that physical activity enhances immunity, reduces inflammation, and decreases viral respiratory infections, all of which are evident in COVID-19 patients who engage in physical activity. The issue, however, is that in order for this to occur, the muscles must be engaged.
Ideas For Exercising
There are several exercises you can try, especially in this pandemic. If you're new to exercising and unsure where to begin, these ideas  will get you started:
Joining A Local Sports Club
Sports clubs are back in operation now that prohibitions on outdoor meetings have been relaxed. However, specific health standards must still be followed, making this the ideal moment to reintroduce yourself to organized sport.
It does not have to be competitive; there are numerous social sports programs available for those who want to be active without succumbing to the pressures of extreme competitiveness. The benefit is that the club can help you choose the best barbell, exercise, and exercise tools for your needs.
Workout Online
There are many free exercise videos available on YouTube that you may try regardless of your fitness level or the size of your living room.
Yoga and strength training, as well as high-intensity interval training (HIIT), are all options. It is possible to find many films on a variety of pages and channels, which is particularly useful if you are tired of seeing other people work out and want something that focuses on feeling good.
Freestyle
Get creative and design your workout for those who prefer not to follow a regular regimen. For example, walk or run on the spot for 30-second intervals, perform some star jumps, sit-ups, push-ups, planks, or even burpees, and so on. Do anything that will get your heart rate up a little bit, whether at your house or a local outside area like a park or an oval.
Outdoor Activities
Cycling, walking, and running are excellent solo hobbies, and with the relaxation of constraints, now is an excellent time to engage in them. When visiting popular or crowded sites, we recommend going early in the morning or late in the day to avoid the peak hours of traffic.
It's also an excellent time to try your hand at bushwalking, as there are numerous excellent tracks and trails to explore nearby. Consider carrying a mask with you so that you can use it if you are unable to physically separate yourself from other people. When you reach home, wash your hands thoroughly with soap and warm water for at least 20 seconds.
Final Thoughts
Before you begin, a piece of advice: if you're new to exercising, start slowly – perhaps 10 minutes of exercise or walking each day – and gradually increase. Even ten minutes or more of movement every day can benefit both your body and mind. Encourage your loved ones, with whom you're undoubtedly spending a lot of time right now, to exercise their bodies as well.