Do you know what I hate about good food? It has the capability to make you lose track of how much you are eating, and with that can come a lot of extra weight that can be hard to put off. If you are currently struggling with weight-loss, one surefire way to get fit fast is by losing a couple of pounds every week.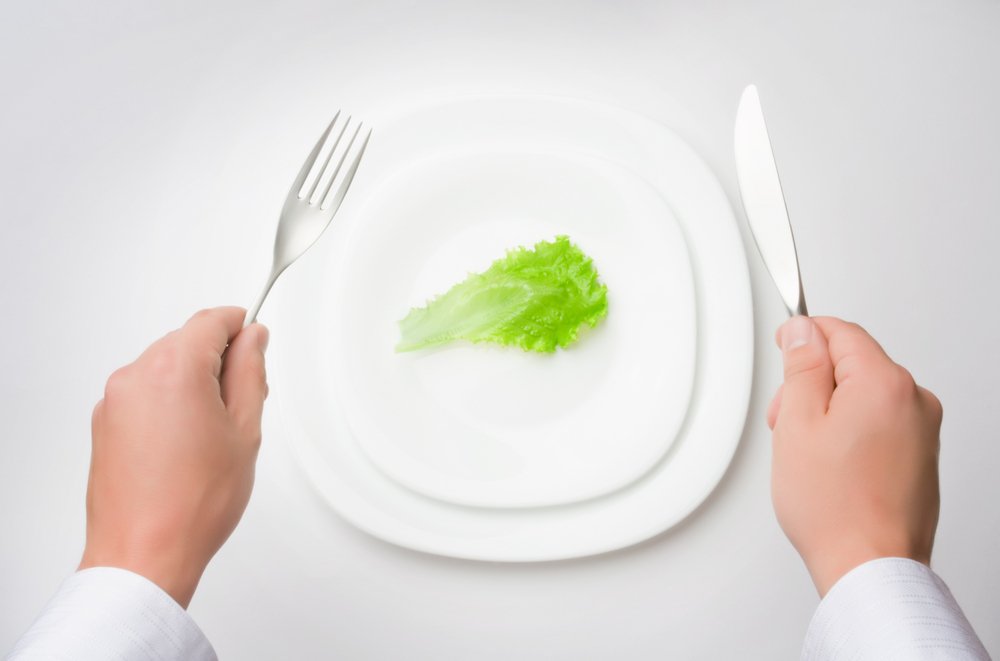 If you need to lose some pounds real quick, but don't know where to start, don't fret. Here, I will be sharing with you how to lose 1.5 pounds a week through exercise and diet. By the end of this article, you will have enough knowledge to start your fitness plan and to start losing inches around your waist.
Knowing The Specifics
Before I get into the how to's, I would first like to tell you about the specific numbers that you need to know when it comes to losing weight. 1.5 for one, is the ideal number of pounds to lose per week if you want to lose weight. That's a realistic target that will require you to partake in doable exercises and diet plans.
To lose 1.5 pounds per week, you would have to burn every fat in your body through exercise and reduce your calorie and fat intake with a healthy diet. When trying to lose pounds, keep in mind that to lose 1 pound, you should burn at least 3,500 calories.
So if you were to set a target of 1.5 pounds per week, you should be prepared to burn a staggering 5,250 calories per week or 750 calories per day.
Now don't get too intimidated by these numbers, burning off 750 calories per day can be easier than it sounds. A 2-hour cardiovascular exercise each day can easily burn up to 800 calories. However, you must be mindful of your diet since you wouldn't want to put back more calories than what you can burn.
The Meal Plan
As the saying goes, abs are made in the kitchen, which means that a healthy diet is an essential part of losing weight. When it comes to dieting, what you would want to do at first is decrease your food portions by 10% up to 15% to burn off more than you consume. You should also shift to a diet plan with foods that are rich in protein and are low in fat.
On average, a man needs 2,500 calories per day to maintain weight. A woman on the other hand would need at least 2,000 calories. If weight-loss is the goal, both should consume 500 calories less every day to be able to lose about 1 pound per week.
Though the calorie intake is one thing that you should be mindful of when it comes to dieting, a lot of factors can still affect your weight especially since not all calories are made equal. To make sure you have a weight-loss adequate diet, you should try the following:
Increase Protein Intake
Instead of eating pasta, bread, or potatoes, you should switch to eating lean meats such as turkey, chicken, or beef. What's great about eating a lot of protein is that it can help cut your cravings by at least 60%. What's more is that it also increases the number of calories that you burn, adding an extra 100 calories to your weight loss goal.
Adding protein to your diet can also be very easy since aside from lean meats, you can also get significant doses of protein from drinks. Favorite protein drinks today are usually made with whey or soy, both come with a pleasant taste too.
Stop Drinking Sugar-Filled Beverages
Are you aware that drinking a glass of soda can easily add 200 calories to your meal? So if you were to drink a glass of soda for each meal of the day, that would amount to 600 extra calories that you would need to burn. If you're keen on losing 1.5 pounds every week, you should ditch the soda and drink plain water or natural juice instead.
Aside from sodas, you also want to avoid synthetic fruit juices, chocolate shakes, and other drinks made with sugar and other artificial sweeteners. Instead of these unhealthy beverages, go for a nice cup of metabolism-boosting coffee or tea.
Drink Lots Of Water
Water is the best drink you can take if you want to lose weight. Water helps your body burn more calories through simple ingestion. If you take about 2 liters of water a day, you can burn about 96 more calories.
Another nice trick water does is that it can help lessen your appetite. Drinking a glass of water before meals can aid in losing 44% more body weight in just three months.
Eat Less Carbs
Carbs, or carbohydrates, come in the form of food made with starch, wheat, and grains. The most common types of food that are high in carbs are rice, pasta, potatoes, and bread. If you aren't living a physically active lifestyle, carbs can quickly turn into fat.
One of the most efficient ways to lose weight is to cut down on carbs. Aside from weight loss, getting a low-carb diet can reduce your risk of getting serious illnesses such as diabetes or metabolic syndrome.
Losing 1.5 Pounds A Week Through Exercise
Of course, healthy eating habits can be the only thing you need to rely on when it comes to losing weight. But if you want to speed up the process and build some muscles and gain some strength along the way, you'll need to add exercise to your daily routine. Here's a way you can get that heart pumping and lose 1.5 pounds every seven days:
What You Will Need:
To burn 1.5 pounds every week, you will need to burn approximately 5,000 calories per week or 750 calories per day. To do so, you will need around two hours of workout time. Of course, the type of exercises you do and how you do it can affect the time you would need to burn 750 calories. Another thing you should do is set a specific time per day to work out. Doing so will let your body become comfortable for working out as time passes.
Workout Clothes
Though it would feel great to work out in real workout clothes that you can get from sporting goods stores, regular workout clothes aren't that necessary. Just pick something out that you allows you to move comfortably. You should also choose clothes made out of breathable clothing to avoid getting over-fatigued. Of course, the type of clothes you should wear would also depend on the exercise you're doing, but if I have to make a recommendation, choose clothes that are well-fitted and don't have any loose ends.
Workout Shoes
Unless you're going swimming or doing yoga barefoot, you should get yourself a nice pair of workout shoes to avoid getting swollen feet or other unfavorable injuries. A nice pair of shoes can help you have more balance, increased comfort, and better posture. Invest in shoes that have soft soles for the best comfort while doing all sorts of exercises.
Calorie Counter
A calorie counter is a handy tool that will let you know how much calories you're taking in each day. It also tells you how much calories you should get and how much to lose. You can find a calorie counter online, or you can download one for your phone.
What You Should Do:
Step 1: Create a workout plan
The first step to getting fit through exercise is planning ahead. Write down a couple of exercises that you wish to turn into a routine. Your workout plan should include both aerobic and anaerobic exercises for you to get the best results. Some activities you may want to list down are running, cycling, swimming, weight training, sprinting, and hiking.
Step 2: Track Your Calories
For the first day of your diet and exercise plan, use your calorie counter to keep track of your calories. Note how much calories you are allowed to take in per day, and how much calories you should burn per day. Tracking calories will help determine if you're achieving a calorie deficit which is essential to weight loss.
Step 3: Do Aerobics
Get your body into the groove by doing an hour or two of aerobics on your first day of working out. You can do so by going to your local gym if they offer a class, or by following online videos in your home. Stretching and dancing to a rhythm are simple aerobics examples you can do indoors.
Step 4: Ride A Bicycle
Cycling is a great cardiovascular exercise that will increase your stamina and will build your leg muscles. On the next day of your workout plan, try and go cycling for two hours at 10mph. Doing so will let you burn approximately 750 calories. If weather doesn't permit, get on a stationary bike and break a sweat.
Step 5: Go Running
Another great cardiovascular exercise you can try is running. To lose 750 calories by running, you should run for about 5.5 miles at a steady moderate pace. Make sure you're wearing proper running shoes to avoid foot-related injuries. You'll be surprised to know how big a damage improper shoes can do to your feet.
Step 6: Take A Swim
Swimming is one of the best exercises that will get your whole body moving. Go swimming for 2 hours to burn 800 calories. Your torso and leg muscles will benefit the most when you're in the water, but overall, your whole body will reap the good stuff.
Step 7: Lift Some Weights
Weightlifting is a great way to build muscle. If you have some weights lying around at home, or if you can go to a local gym, you can lift weights for an hour or two and burn 400-800 calories. As you build your strength over the weeks, increase the weights by 5% for best results.
Step 8: Make It A Routine
The best way to keep on losing weight is by turning your workout plan into a routine. Once you have reached your target weight, you should check your calorie counter to see how much calories you should take each day to maintain your weight.
Pro Tips
Rest Your Muscles
When working out, you should never forget to give your muscles a time off every other day. Doing so is essential to muscle growth, and can reduce the risk of strained muscles. You can also do several types of workouts in intervals. You can work out your torso muscles for one day, and then your leg muscles the next.
Don't Give In To Cravings
The worst thing about starting a diet are the cravings that you get when staying away from fatty foods. What a craving does is that it fools your body into thinking that you're hungry for a particular type of food. To avoid giving in to your cravings, you must find out first whether you're certainly hungry or not. One way to know is by drinking a glass of water whenever you get such cravings. Doing so will relieve you of your cravings if you're not really in need of food.
Final Thought
Losing weight can be a great challenge since it requires strong will and discipline. If you wish to lose weight quickly, and within realistic standards, you can easily do so by burning 1.5 pounds every week. Though this number may be intimidating, it is achievable with the right diet and with an effective exercise routine.
If you liked this article and would like to know more about fitness, please leave us your feedback and questions in the comment box below. Let's tread this weight loss journey together safely!