I know it's winter season, but I'm sure a lot of us are already counting down the weeks left until summer approaches! That means it's time to achieve that golden tan we've always wanted. However, we can't stay under the sun for too long, we need to time how long we should tan for until we get the tan we want. So, how long does it take to tan, exactly? Read on to find out!
How Long Does It Take to Tan in the Sun?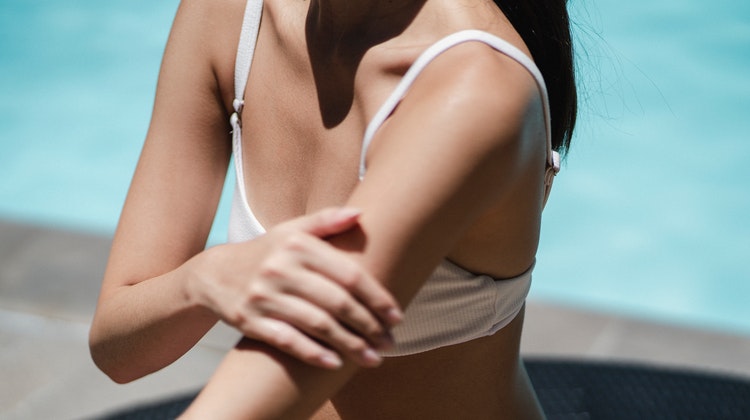 There is no exact answer as to how long it will take you to tan under the sun. This is because there are many factors to consider, which can have your skin tan quicker or slower.
Here are the factors to look into when figuring out how long it takes for you to tan in the sun:
#1. Your Skin Type
 We all have different skin types, which would affect our skin's reaction when exposed to the sun, as well as our tanning results. Some may get tan within minutes while others take longer, again depending on skin type.
Skin Type 1: very white or pale skin, burning easily and might RARELY tan.
Skin Type 2: pale white skin, burning after a short time under the sun. They gradually tan when sunbathing.
Skin Type 3: pale to light olive skin, and they may sometimes experience sunburns but gradually get tan.
Skin Type 4: The best skin type for tanning, having light to moderately brown skin. They rarely burn and tan easily.
Skin Type 5: Medium to dark brown skin, also tanning easily and having less risk of sunburns.
Skin Type 6: Black skin tone. The skin won't burn when under the sun and they can still get a tan easily.
#2. Melanin Levels
 Melanin is our body's natural pigmentation, protecting our skin from the sun's UV rays. It's responsible for tanning our skin! The darker the skin tone, the higher amount of melanin present in us.
For those who have a darker skin tone, you can tan in the sun for 30-60 minutes and get great results. For pale or lighter skin, it can take more than an hour to get a tan. 
#3. The Time, Climate, and Weather
 Of course, when the weather is sunny, you will tan faster, but if the weather is cloudy, it may take a bit longer. The weather is affected by time and climate, as time will suggest when the sun is at its peak.
As for the climate, it affects your tan, with humid air accelerating the tanning process as there is moisture in the air. For those tanning in dry areas, then it may take longer to soak in the sun's rays before getting the desired tan.
 The UV index also affects your tan, which is the amount of solar radiation that reaches the Earth at particular times, using a scale of 0-11 or more. This index is important to take note of, as this will show you when it's the safest time to sunbathe without harming your skin from sun overexposure.
With that in mind, there IS an average time on how long it takes to tan. For the typical person, they can tan within 1-2 hours when under the sun. For others with lighter and fairer skin that's more sensitive, it will take shorter and they'll need to avoid exposing themselves to the sun for too long, bathing every 15 minutes to cool their skin.
How Long Do Tans Last?
Now that you know the answer to, how long does it take to tan? you might be wondering how long the standard tan last!
Let's talk about the science behind tanning. Tanning occurs when sun exposure will cause melanin production, a brown pigment, in your epidermis, or your skin's outermost layer. Melanin also helps protect itself from the damage UV rays caused by sun exposure, both UVA rays (which causes accelerated aging) and UVB rays (which causes sunburn).
With that in mind, your skin will naturally shed and generate millions of new cells daily, which is why the average life expectancy of your tan will be around 7-10 days. You can have your tan last even longer though, and I'll be tackling that in the next sections.
How to Get a Tan Faster
I'm sure many of us want to achieve that sun-kissed tan even quicker! Fortunately, there are ways you can trim down the time it takes to tan by at least a few days. Follow these steps: 
#1. Think About the Moisture and Humidity
Before you tan, it's best that you drink a lot of water, as this increases your blood circulation, helping your skin stay hydrated. Keeping your skin moisturized is required, as tanning with dry skin won't give you the results you expect. Drink at least a glass of water before and after your tanning session.
Don't like water? Then you can have a cup of milk or flavored drinks containing electrolytes. 
#2. Heat Your Body Up 
It's best to have a heated body before your tan, as your body will be more responsive, increasing your blood circulation. You can heat your body by doing a quick exercise, such as slow jogging for a few laps, or playing sports like volleyball for 10-15 minutes. 
#3. Remove Dry Skin
As mentioned, dry skin is a threat and barrier to a successful tan, which is why you need to remove it. You can do so by using moisturizing lotions or oils to remove the dead skin. I recommend you use sodium PCA-based moisturizers, which are known for how it nourishes your body while preventing dry skin, enhancing skin health.
Be sure that you use high-quality skin exfoliators as well, which can help you remove dead skin better while letting you tan faster and keep it for longer. Exfoliate your skin 2-3 days before your tanning session, using body scrubs and/or special soaps so your tan stays on for longer. 
#4. How to Tan 
When it's time to start tanning, apply high-quality tan maximizers or intensifiers evenly all around your body. Be sure that you get tanning lotion good for your skin type and specific complexion! 
And of course, apply sunscreen (the best sunscreen to tan should have at least an ounce of SPF 30) to still tan but also protect your skin from sunburns, which can lead to serious conditions. Once you begin tanning, change positions now and then so you don't tan in just one area of the body.
You can also tan faster by scheduling your tanning sessions between 12-3 PM, which is when UV rays are at their strongest. But take note that this is also a dangerous time of the day that can dry out and damage your skin more, posing more tanning risks, so be careful and take precautions when tanning during these hours.
I don't suggest using tanning beds, as these are harmful and pose risks. It can increase the risks of developing skin conditions like melanoma by as much as 20%.
Furthermore, tanning beds are considered carcinogenic by the World Health Organization's International Agency for Research on Cancer. This is because it exposes your body to very high levels of UVA rays, which is linked to skin cancer.
Instead, go under the sun, or you can also opt for sunless tans with a spray tan or through using bronzing lotions containing DHA. 
#5. What You Should Eat 
What you eat also helps in tanning quicker! It's best to consume more food that is rich in beta-carotene, like carrots. Lycopene-rich food like tomatoes and watermelons will also provide your skin the properties needed to make it more resistant to UV rays, further protecting it from sunburn, infections, among other conditions. Do not only take tomatoes and watermelon to replace SPF sunscreen though! 
Do you want to learn more about how to get a tan faster? Then check out this informative video to guide you through the process:
How to Keep a Tan from Fading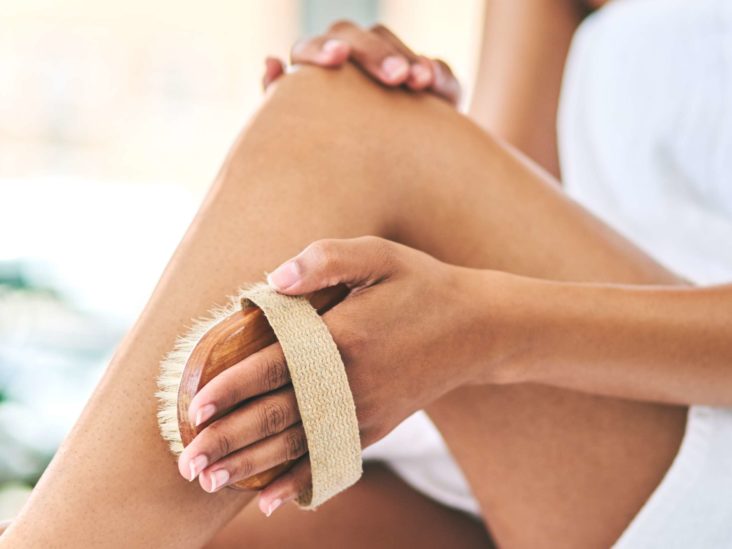 Once you have achieved your wanted tan, you want to make sure that it stays on for the long run. You can keep your tan for as long as you can by following these tips:
As mentioned above, you should exfoliate your skin before a tan, as this keeps the skin from flaking while giving it a smooth and even base for the tan to stick. Also keep your skin moisturized, as this slows down the body's exfoliation. You can do this by applying natural oils on the skin like avocado or coconut oil.
Take lukewarm to cool showers only. Taking hot showers dehydrates your skin, causing the tan to fade quicker.
Use tan extenders or supplements with tanning lotions, which stimulate melanin production for the tan to last even longer. 
Wrapping It Up
Tanning isn't just about laying under the sun for hours on end. There are things to learn and follow for proper tanning, so you get the perfect complexion you were aiming for without compromising your skin health. Fortunately, you won't have to stay under the sun for too long, and with proper protection, you can get golden-kissed skin quickly!
I hope that this article answered your question, how long does it take to tan? Now that you know the answer, you now know how to prepare for your next tanning session under the sun without burning yourself!
Do you have questions or want to share tips and experiences about tanning? Share them in the comments section below, all of your thoughts are much appreciated!